Harry Turner to step down as chair of troubled Worcestershire Acute Hospitals Trust
Decision to leave prompted by wish to see "long term" stability for special measures provider
Mr Turner oversaw controversial reconfiguration plans of services between trust sites
WORKFORCE: The chair of a West Midlands acute trust placed into special measures last month is to step down in March after six years in the role.
Harry Turner said his decision to resign from the board of Worcestershire Acute Hospitals Trust was to ensure "long term stability" for the provider.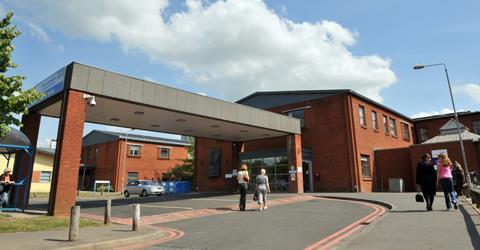 The announcement comes just weeks after the trust's decision to freeze its drive to recruit a permanent chief executive.
The last few years of Mr Turner's tenure have been marked by a bitter dispute over plans to reconfigure trust services following concerns its current setup is not financially or clinically viable.
Plans to move paediatric and obstetrics services from the trust's Alexandra Hospital site in Redditch to Worcestershire Royal Hospital have proved particularly contentious.
In November the trust temporarily transferred inpatient maternity services from the Alexandra Hospital to Worcestershire Royal due to unsafe staffing levels at the former site.
The trust revealed in September that it faces ending 2015-16 with a £58m deficit if drastic action was not taken to improve its financial position.
The biggest task for Mr Turner's successor will be to develop a sustainable model for services in the county that can carry local support.
The trust's acting chief executive Chris Tidman will continue in his role to oversee improvements in performance and trust finances as required by regulators.
Mr Turner said: "I feel it is the right time for new, long term board leadership. I am confident that the work already underway will ensure that we continue to improve service delivery and patient experience month on month.
"Critical to my decision was the staff and our patients and how the organisation needs stability over the longer term.
"Worcestershire Acute Hospitals Trust is a great place to work and I am confident that under Chris' leadership and the senior executive team's expertise, the organisation will continue its improvement journey at pace and make the changes much needed across the county."
Jeffrey Worrall, portfolio director at the NHS Trust Development Authority, said: "The trust and the NHS has benefited from Harry's private sector business acumen and leadership.
"I am sure that should he choose to continue in either the public sector or the NHS, his experience and expertise would prove valuable again.
"We will support the trust with chair recruitment and continue to work closely with them as they build on the progress with their improvement work."
Source
Trust statement and information provided to HSJ