Worcestershire Acute Hospitals Trust chief executive says trust much better prepared this winter but pressure is growing
Trust struggling on A&E performance, bed occupancy and staffing gaps at biggest hospital
Michelle McKay launched new strategy aim at turning around culture of "learned helplessness"
A trust where patients died on trollies last winter is already near full capacity at its main hospital and struggling to maintain safe staffing levels coming into winter.
Worcestershire Acute Hospitals Trust chief executive Michelle McKay told HSJ the trust is better prepared for winter than ever by expanding its ambulatory emergency centre, working more closely with community and primary care, and diverting frail patients aware from the busy Worcestershire Royal Hospital.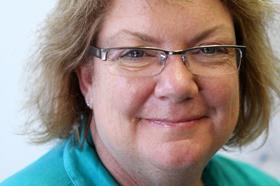 "I think we are prepared and we have certainly seen better performance coming into this winter compared to last year," she said.
However, she conceded some of the indicators heading into winter had not markedly improved and performance was "difficult to predict".
"It is tough… We are certainly feeling increased pressure," she said.
Ms McKay is overseeing her first winter at the trust after joining in March.
Despite improvements, such as fewer 12 hour breaches, figures released this week show the trust was still struggling against the four hour emergency target in November, with performance particularly challenging at Worcestershire Royal, the bigger of the trust's two main hospitals.
The headline performance was 80.4 per cent, a slight improvement on this time last year.
However, for its type one emergency departments only, this dropped to 70.1 per cent, placing it among the worst performing trusts in the country. At Worcestershire Royal, the performance dropped further to 62.9 per cent.
The latest available staffing figures, from September, also shows large gaps with about two in five wards below the 80 per cent "safe staffing" fill rate.
Overall bed occupancy was at 88.8 per cent in the first half of November but was far higher at adult services at Worcestershire Royal, which sees most of the trust's emergency patients, running at 98.4 per cent in most instances.
A paper to the trust's November board meeting on winter planning noted that occupancy was "consistently" above 100 per cent in medicine at the hospital.
At least two patients died in the emergency at Worcestershire Acute Hospitals Trust last winter after long waits to be seen. At the time, health secretary Jeremy Hunt singling the trust out as the provider the Department of Health was most worried about.
Since then the trust, which remains in special measures, has received several damning inspection reports, which criticised governance and a staff culture of routinely treating accident and emergency patients in corridors, even when beds were available elsewhere.
However, since last winter the trust has replaced almost its entire executive and board including the chair and the chief executive Ms McKay.
Senior NHS sources familiar with the trust told HSJ it had made big improvements since Ms McKay's arrival, but the performance and financial challenges remained immense.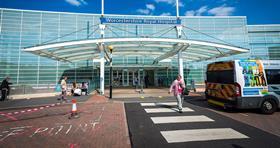 Ms McKay said one of the biggest areas of improvement since last winter was around medical vacancies, which had fallen from 164 whole-time equivalents to 98 in the past year. The trust was recruiting overseas for doctors, with a big focus on India, and 30 medical staff would start in the next few months.
She said: "Our medical vacancy rate when I came was what I would consider really high.
"[Staffing] is such a fundamental enabler to not just our quality but our finance, because you're not paying that [agency] premium."
Last month, Ms McKay launched a "culture and people" strategy through to 2020, aimed at changing the staff culture.
The document said the most prevalent staff behaviour within the organisation was "learned helplessness". It highlighted shortcomings including bullying, sickness rates and safe staffing fill rates.
Ms McKay said the strategy was focused on longer term improvement in trust performance and reputation.
She added: "It's not too difficult, if you just focus on the short term, to get a level of improvement – but to maintain and enhance improvement does require dealing with the root cause. In this particular environment, workforce in the broadest use of the word was a significant route cause."
Solutions included a more direct governance relationship between wards and the board to manage and identify risk, a new workforce strategy and greater investment in staff development
The trust has also hired Australia based consultancy Pulse, which specialises in challenging organisational culture.
From rural Australia to Worcestershire
Ms McKay said she was under "no illusions" when she accepted a job on the other side of the world at one of England's most challenged acute trusts.
Ms McKay was managing social care and community services across a rural area in Australia larger than the UK, in Queensland and the North Territory, but has spent most of her career managing acute hospitals.
However, taking over as chief executive at Worcestershire Acute in March was her first foray into the NHS.
Ms McKay said she did considerable research about the trust and had several frank conversations with the chair Caragh Merrick.
She said: "It's fair to say I didn't have illusions. Most people who are in these roles… legitimately want to make a difference and that often means taking on a challenge. This is a significant one, but you do want to make a difference."
While there is similarity between the Australian and British health systems, the "complex and confusing" regulation in the UK was a standout difference, she said.
Ms McKay added: "The difficulty of being in a situation we are in is the amount of time you lose in meetings and discussion about the problem, rather than having the time to devote to rectifying the problem.
"But it's understandable, we are very challenged, we are of concern and [the regulators] do need to have a degree of confidence that we are actively working to improve."