Worcestershire Acute Hospitals Trust still rated inadequate
A&E remains a significant concern but CQC highlights improvements in adult care
NHS Improvement says progress "encouraging" and cites more stable leadership
A West Midlands hospital where patients died on trolleys last winter has retained its inadequate rating, with the Care Quality Commission saying "it remained severely crowded".
Worcestershire Acute Hospitals Trust's latest CQC report, published today, found that the emergency department at its main hospital "remained severely crowded and measures previously identified to prevent this had produced little significant improvement".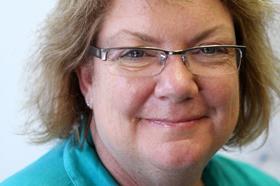 However, the inspectors also found improvements in staffing provision for adult patients at Worcestershire Royal had improved and recent audits by the Royal College of Emergency Medicine showed the department compared well against national standards.
There were also improvements in adult care at Worcestershire Royal and adult and urgent care at Alexandra Hospital, with both services upgraded to requires improvement.
The report was based on inspections in the first week of November.
In the same month, the trust reported 17 12 hour trolley waits, the highest in the country, and performance at its type one accident and emergency against the four hour target was among the worst in England.
The trust has been in special measures since 2014 during years of governance, finance and performance difficulties.
It received national attention during winter 2016-17 when two patients died waiting in trolleys and the Department of Health singled out the trust as the most worrying in the NHS.
Since November 2016, it has been subject to three CQC inspections resulting in two warning notices. Concerns have focused on the safety of urgent care, including an "institutionalised" culture of treating patients in corridors.
The chair, much of the board and the chief executive were all replaced last year.
Chief inspector of hospitals Ted Baker said that there had been clear improvements at the trust but more work was needed before its overall rating would shift.
He said: "While the improvements haven't resulted in a change to the trust's overall rating of inadequate, and the trust remains in special measures, it demonstrates that the trust is working to improve services for its patients."
He said while leadership stability had progressed since the previous inspection, the trust still had not developed a "robust strategy" for improvement.
"Further improvements are still needed and we will continue to monitor the trust closely. This will include further inspections," Professor Baker added.
Trust chief executive Michelle McKay said: "Our improved ratings in a number of key areas reflect the hard work done by colleagues across the trust and our focus on improving safety and quality in our hospitals.
"The trust's leadership team are clear about the challenges which we still face. We understand that local people want to see more progress made and we share their desire."
An NHS Improvement spokesman said: "While the trust still has a way to go on its improvement journey this is clearly very encouraging progress. We are particularly pleased that focus and stability in the executive team is bringing about positive changes to patient care."
Source
CQC report; trust and NHSI statements
Source date
17 January 2018