A trust with high leadership turnover has appointed a new acting chief executive just two months after the previous one was appointed.
Worcestershire Acute Hospitals Trust has appointed an NHS Improvement director to act as its chief executive until new permanent leader Michelle McKay joins on 27 March.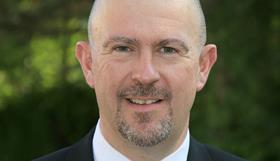 Richard Beeken, a delivery and improvement director at NHS Improvement, takes over from Rob Cooper, who was appointed as acting chief executive in December following the secondment of interim chief executive Chris Tidman to NHS Improvement.
Mr Tidman was appointed as interim chief executive of Worcestershire Acute Hospitals in July 2015.
The announcment comes a week after the trust was given a warning notice by the CQC giving it until the 10 March to address serious quality and safety concerns.
In an interview with HSJ earlier this month, trust chair Caragh Merrick said instability in the senior team was the biggest factor to blame for the trust's high profile quality failings.
Ms Merrick said today: "Rob Cooper, our current acting chief executive, has been approached to take up a senior NHS finance position in the north of England near to where he lives.
"I would personally like to thank Rob on behalf of the whole trust for his major contribution as director of finance – in successfully regaining financial control and also significantly reducing the trust's financial deficit, and in addition also stepping up to the plate at very short notice to cover the acting chief executive position over the last couple of months, at what is a very difficult time for the trust.
"Richard Beeken, regional delivery and improvement director for NHSI, will be taking over as acting chief executive until Michelle McKay, our permanent new chief executive arrives in March."
Source date
9 February 2017