An increased number of specialists, concentration of acute and emergency services in fewer hospitals would allow us to achieve the goal of seven day working. John Bevan writes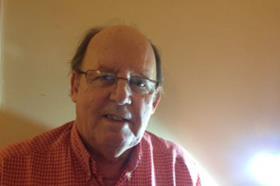 The District General Hospital of the 1960-1980s delivered comprehensive care to a population of perhaps 250,000 people. This geographic distribution has persisted to the present day as has the public's assumptions concerning comprehensive care and a 24 hour accident and emergency service.
The 24/7 phenomena
Care is now provided by doctors who possess very different skills to their predecessors. Care has become more specialised with the introduction of new treatments such that it is no longer possible to provide these skills 24/7 at every DGH.
Choosing an example that remains valid and undisputed is difficult. As way of illustration consider stenting (PCI) in the treatment of coronary artery disease.
Approximately 1,000 of these procedures are required per million head of population each year, 20 per week arising at any time day or night.
The number of trained doctors required to provide a 24 hour rota is five, irrespective of the minimum number of cases.
Better results appear to be achieved in units performing a high number of procedures. Current guidance is 400 annually.
These numbers would require a catchment population of 500,000.
Less common conditions may require a larger population. Paradoxically in order to receive best treatment patients will need to accept that for acute life threatening conditions they may need to travel beyond their nearest hospital to a centre providing 24 hour cover.
Of 128 hours in a week the majority are "out of hours". Not many years ago it was common place for junior doctors to be resident on duty providing cover alternate nights and weekends in addition to working a conventional 40 hour week.
The European Working Time Directive fully implemented in 2009 has meant a move to shift working with complicated regulations regarding work patterns and hours.
Junior doctors comprise two groups, foundation year and specialist trainees. The latter carry the major responsibility for care.
Their experience and skills will vary according to year of training from an inexperienced 1st year to pre consultant 5th year.
The shifts required to provide cover are complex needing to ensure an appropriate skill mix from a small pool of trainees. They take little notice of the physiological adaptions required when moving from day to night working on an irregular basis and destroy the concept of clinical teams.
Rotas are unstable often shored up by locums of uncertain ability. They often change at short notice because of illness and restrictions imposed by pregnancy (50 per cent of trainees are women).
Junior doctors need to train, attend courses, study and sit exams. They move hospitals frequently causing significant problems for those married with children and a working spouse.
They have little control of their professional or personal life until their mid-30s. They are unhappy.
Out of hours cover
Hospitals have consultant cover outside of "regular" hours and progressive reduction in trainee availability day and night has required extra consultants to meet the daytime shortfall while "out of hours" care increasingly falls on junior doctors. The number of trainees will fall as consultant expansion ceases but "out of hours" cover will need to be met.
By whom? Consultants of a certain age who have endured onerous hours during training may be reluctant.
A larger pool of permanent staff will facilitate better out of hours care and facilitate the development of teams again
We should abandon the anachronistic term consultant and appoint individuals as specialists when they possess the skills to provide immediate care unsupervised. Remuneration and career progression would need to reflect experience, workload, and responsibility.
Posts would need to be flexible to reflect the increasing number of women working part time with a greater emphasis placed on continuing training to meet the changing needs of clinical practice. A larger pool of permanent staff will facilitate better out of hours care and facilitate the development of teams again.
We should reduce the number of hospitals providing emergency care by developing clinical networks managed as a single service delivering care over more than one hospital site. These networks could by rationalising care ensure it met the clinical needs of the population while reducing the number of hospitals needing extensive and expensive out of hours cover.
Networks would become the service providers with hospitals only responsible for the provision of support services managed by the private sector with professional NHS managers managing the clinical networks. The existing cancer networks of cancer centres and units work reasonably well and provide a useful model.
Reorganisation of care need not close "local" hospitals but change the nature of services provided.
An increased number of specialists, concentration of acute and emergency services in fewer hospitals would allow Mr Hunt's objective of seven day working to be achieved. The redistribution of existing routine work would prevent patients accumulating in hospital over weekends.
However, this is not achievable by simply making the issue one of weekend care by medical staff without addressing the overall rationalisation of staffing and provision of acute services.
John Bevan is former medical director at Portsmouth Hospitals Trust