NHS provider trusts will spend £4bn on bank and agency staff in 2015-16, national NHS leaders told MPs yesterday.
NHS Improvement chief executive Jim Mackey and NHS England chief executive Simon Stevens confirmed the record breaking forecast to the Commons public accounts committee. The total for 2014-15 was £3.3bn and in 2013-14 £2.7bn was spent on temporary staff.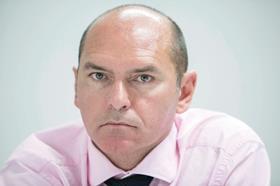 The 2015-16 prediction is less than Monitor estimated in October, when the regulator said "if current trends continue" the bill would swell by 30 per cent to £4.3bn.
Mr Stevens told the committee the increase in agency spending was responsible for "most if not all" of the spiralling deficits faced by the acute sector.
Mr Mackey told MPs the NHS would "disrupt the market" in 2016-17 to bring costs down and Mr Stevens reiterated his opinion that the current situation with agency staffing was "a rip off".
Mr Stevens said the agencies "play one part of the NHS off against another".
The committee heard that approximately half of the agency staff employed by trusts were people already employed by that organisation, which Mr Mackey described as bad for morale.
The leaders said they had taken legal advice on "disrupting" the agency staff market but had not taken advice on whether they were breaching any EU laws or regulations.
The government has introduced a range of measures to reduce agency spending including a cap on the prices that can be paid for an agency shift and a ban on the use of agencies not on an agreed pay framework.
Several hospital trust chief executives to HSJ last week they were breaching the pay cap for between 5 and 25 per cent of agency shifts.
HSJ analysis last year found the use of staff from off-framework agencies had grown by 41 per cent from 2013-14 to 2014-15 and many trusts did not have data systems in place that would tell it which staff had been hired from an on-framework agency.