Coalition of health and social care organisations call for new post-Brexit immigration policy
NHS Employers chief executive says government "must take all possible measures" to safeguard workforce supply
Cavendish Coalition says policy should be based on workers' "public service value" rather than salary
A coalition of health and social care providers has warned the Theresa May she must protect the UK's ability to recruit and retain staff, as she begins the process of removing the UK from the EU today.
The Cavendish Coalition, supported by the NHS Confederation, has set out what it thinks the government needs to focus on during its negotiations with the EU to maintain safe health and social care services.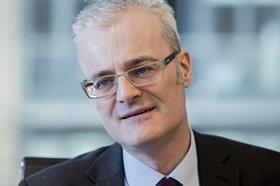 The group, which was set up following last June's referendum result, has written to health secretary Jeremy Hunt, home secretary Amber Rudd and Brexit secretary David Davis, urging them to develop an immigration policy based on the skill and public service value of individuals rather than the salary they will earn. EU staff already working in the health and care system should be protected, the letter said.
Under existing rules non-EU immigrants who earn below £35,000 have restrictions placed on how long they can stay in the UK.
Ms May has written to EU leaders today to invoke article 50 of the Lisbon treaty and start the UK's withdrawal from the EU, which could take two years. In her letter, revealed by Number 10, she makes reference to an early agreement on the status of EU nationals.
So far the government has refused to offer a guarantee over the future status of EU nationals working in the UK, but Mr Davis has said this will be one of the first things to be raised in negotiations.
The Cavendish Coalition said it wanted a "future immigration system where public service value is used as a key assessment of 'skill' as opposed to salary, and which guarantees the status of EU staff already working in health and care".
It added: "We are also calling for a straightforward and responsive transitional system for people from the EEA during the period between any 'cut off' date after which EU nationals coming to live and work in the EU will not be guaranteed leave to remain and having a new and operational immigration system.
"The coalition is clear that any such arrangement, which would apply between the cut off date and introduction of the new EEA immigration system, must allow health and care providers to recruit from the EU when staffing needs cannot be met through additional domestic recruitment and training."
NHS Employers chief executive Danny Mortimer, a co-convener of the coalition, said it was "absolutely critical that the government takes all possible measures to safeguard the supply of health and social care workers needed to continue delivering safe, high quality care".
He offered to support the government to plan for a future immigration system.
"It is vital that any transitional system provides clarity and certainty so that people entering the UK during EU withdrawal negotiations are clear on their status, as certainty supports stability and sustainability in health and care.
"Such a system must be flexible enough to allow social care and health to recruit from Europe when staffing needs cannot be met through additional domestic recruitment and training," Mr Mortimer said.