Junior doctors have said they will abandon next week's two day strike if the government drops its threat to impose a new contract.
The British Medical Association wrote to health secretary Jeremy Hunt on Tuesday, ahead of plans for the the first ever full withdrawal of labour by junior doctors in England, due to take place next Tuesday and Wednesday.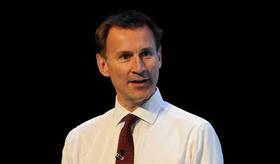 BMA junior doctors' committee chair Johann Malawana urged Mr Hunt to "make the right decision for patients, doctors and the long term future of the NHS".
Mr Hunt confirmed on Monday in Parliament that he would impose the new contract on junior doctors who join the NHS or change jobs from August.
Mr Malawana's letter said: "'With a week to go to the start of the first full walkout of doctors in this country, I am writing to make a clear offer in a bid to avert industrial action. Simply put, if the government will lift the imposition, junior doctors will call off next week's strike action.
"The imposition of this contract is tremendously damaging to the morale of junior doctors and medical students and has resulted in a complete breakdown of trust between doctors and the government. It is this decision which has led to the current, lamentable situation, the resolution to which is now squarely in your hands."
A Department of Health spokesman told HSJ: "We have today written to the BMA to make clear that it is not credible to call for imposition to be lifted when they refused to negotiate on the one remaining issue of Saturday pay that separates the two sides.
"More than 500 doctors have already signed up to a new contract that was 90 per cent agreed with the BMA, following 75 meetings and 73 concessions made by the government."
This story was updated at 5.10pm on 19 April to include the DH's response.