Being all inclusive and empowering the staff is key to the wellbeing of the NHS workforce. By Rory Campbell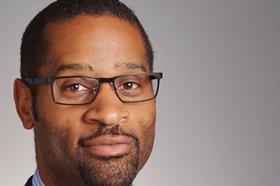 The recently published 2016 NHS staff survey showed that engagement with workers is improving, but with 40 per cent still unwilling to recommend the organisation as a place to work, could our approach to keeping our people happy at John Lewis be a useful case study?
Staff interest
Like the NHS, John Lewis has a constitution that binds it to serving the interests of its staff, which we refer to as Partners, alongside delivering for our customers in a financially prudent fashion. As Partnership Registrar at John Lewis, I am certain there are ways that my organisation and the NHS, both founded in the post war spirit of serving the rebirth of a happy, healthy and prosperous society, could learn from each other.
Any poor decisions we make may impact profit, but rarely impact directly on a person's health or wellbeing.
That's the message I'll be delivering when I step up to talk to patient and public involvement teams at MES Second Annual conference, Embedding Engagement in Health, next month.
Of course as a retail business, we trade in goods, not saving lives. Any poor decisions we make may impact profit, but rarely impact directly on a person's health or wellbeing. We have no obligation to serve people who threaten us, nor are we accountable to taxpayers with the level of public, media and political scrutiny.
The scale of our workforces is also vastly different. We employ 86,700 people nationwide to the NHS' 1.2 million. But with 79 per cent of our number saying they would recommend The John Lewis Partnership as a great place to work and 91 per cent indicating they understand how their work contributes to the success of the Partnership, could the lessons we've learned as a business be transferable and help the NHS improve on its staff engagement?
Only just over half (56 per cent) of those in the NHS feel "they are personally able to make improvements happen at work". As the NHS looks at ways to improve its staff engagement, here are the foundations we believe are crucial to our success with Partners that could provide some inspiration:
1. Connect staff to the core purpose of the organisation throughout everything it does
Engagement with our Partners at John Lewis is at the heart of our founding constitution. We believe our Partners should gain happiness and satisfaction through worthwhile and satisfying employment in a successful business. The NHS has a similar commitment, but does not insist on making sure it is reinforced in its organisational structures.
For example, creating positions for staff trust boards is a new concept in the NHS and isn't a widespread practice. If the purpose your organisation serves isn't clear and engaging to those who work for it every day, then efforts to involve can feel meaningless and struggle to connect with people.
2. Always remember knowledge is power
Although the NHS has opened up enormously to employees and the public about its performance in recent years, many staff outside of senior management teams do not see their involvement with this data as part of their day to day work. John Lewis has a legacy of being open and inclusive with company performance information that has embedded such scrutiny among all our Partners.
Commercial business performance has been shared openly with Partners on a weekly basis for decades via in-house journals to ensure they feel capable of contributing to our success, identifying opportunities and overcoming challenges. Through these journals our people hold their leaders to account and providing a means through which they can express their opinion.
3. Put purpose at the heart of the organisation
Whether a Partner on the shop floor or the managing director of John Lewis, everyone is responsible for delivering our ultimate purpose. This purpose is enshrined in what we call Principle 1 of our Constitution. This talks about balancing happiness from worthwhile and satisfying employment with those of a successful business.
To do this, it talks about striking the balance between the responsibilities and the rewards of being a Partner through the terms of profit, knowledge and power. To what extent does the NHS so explicitly share power and responsibility for the delivery of its services with every single member of its workforce as a fundamental principle?
4. Flip the table on staff surveys
John Lewis is far from perfect and we continue to have much to learn. That's just one of the reasons why engagement is so important to us. Unlike some staff surveys, however, we don't ask our Partners in order to measure their satisfaction, we do it to ask their opinion about their business.
I want us to be engaged with what we stand for and are trying to achieve. For example, that really defining level of customer service that we are renowned for, our own brand products that other firms admire or our ability to lead the business for the long term – not driven by short term investor needs. We strive to maintain those things so that our Partners truly have a real say in and are jointly accountable for our success.
Although the parallels might on the surface appear few, John Lewis and the NHS have a lot of cultural and attitudinal themes in common. Our organisation has learned an enormous amount through our conversations with NHS leaders in the field of staff engagement and we hope to continue this journey as we both approach significant maturity as British institutions.
Rory Campbell is partnership registrar, John Lewis Management Board