Handful of trusts have breached terms of new junior doctors contract related to guardians for safe working hours
NHS Improvement warns trusts not to undermine the confidence of doctors following dispute with government
A third of guardian posts have not been filled because of failures to agree on appointments and lack of applicants
National leaders have warned NHS trusts not to breach the terms of the new junior doctors contract related to safer working hours guardians, after it emerged some trusts had failed to implement the role properly.
NHS Improvement has sent a letter to all trust chief executives underlining the need for trusts to maintain the confidence of junior doctors as the new contract is introduced. It also threatened to intervene and rectify any local examples of the contract not being adhered to.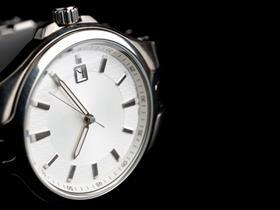 HSJ has also been told around a third of the guardian posts have not yet been filled because trusts could not reach agreement with junior doctors on the appointment panels, or because there were no applicants for the role.
The role was a key concession of the government to try to persuade doctors they would not be made to work unsafe hours after the loss of banding pay, which effectively penalised trusts for making trainees work excessive or anti-social hours.
The guardians will monitor working hours and have the ability to levy fines against trusts where doctors are denied breaks or made to work excessive hours. They will also report publicly to the board on rota gaps in their organisation.
Under the agreement reached with the British Medical Association earlier this year, which was later rejected by BMA members, two junior doctors should sit on the panel appointing the guardian. However, in some cases trusts have attempted to have mostly managers on the panels.
The letter, seen by HSJ, warns trusts this "must cease with immediate effect". It was signed by NHSI medical director Kathy McLean; director for patient safety Mike Durkin; NHS Employers chief executive Danny Mortimer; and Health Education England chief executive Ian Cumming.
The letter, sent on Monday, said: "We are aware that junior doctors are particularly concerned about the implementation of the new guardian role and are worried that local implementation is so far too varied, has not always followed the implementation advice and may not protect junior doctors in the way we intend."
It added: "We know that you… recognise the need that we must not lose the confidence of our junior doctors, particularly at a time when the NHS is under some considerable pressure. It is important that you continue to take a strong leadership role in implementing the new guardian role and that your organisation is seen to lead by example."
The letter said so far 144 guardians had been appointed but junior doctors had reported concerns in some areas.
It said: "There have been situations… where the number of managers involved has been increased without agreement from local medical representatives. This approach must cease with immediate effect. Moving forward we must ensure that all guardian appointments are in line with the national contract. The engagement we have with you will look to rectify examples where this has already happened."
The letter revealed that the time commitment for the role varied across the country. It made clear the time allocation was to be the same as that for a departmental head or clinical director. "This seems to us to set a reasonable standard for you to follow, as a minimum," it added.
Chief executives were also told to ensure the guardians were independent and any variation from the national contract had to be agreed with the local medical negotiating committee.
Mr Mortimer told HSJ the guardian role was important to protect patients and doctors.
"The BMA has expressed concerns that one or two trusts have not been implementing the new role in line with the contract, citing interview panels as a particular problem.
"Whilst we believe trusts have not acted with anything but good intentions, we sent a letter to chief executives with the aim of providing clear guidance around some important areas," he said.
An NHSI spokesman added it was important every hospital and chief executive "champion" the guardian role, and it would continue to help providers during the introduction of the contract.
Junior doctors seek 'rolling industrial action'
1

2

Currently reading

Chief executives warned over breaches to junior doctors contract