Navina Evans announced as new HEE chief
Will replace outgoing Ian Cumming
Dr Evans leaves East London FT after 25 years
Navina Evans will replace the outgoing Ian Cumming as Health Education England's new chief executive, it has been announced today.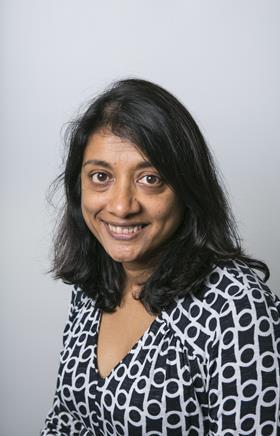 The organisation confirmed today that Dr Evans, who is the chief executive of East London Foundation Trust, will begin her phased introduction next month before taking on the role full-time in October.
She will take over permanently from Professor Cumming, who announced last year he would be leaving HEE after eight years.
Dr Evans said: "I am proud to be joining my new colleagues in HEE at a time when caring for and developing our health and care staff is of [the] greatest importance.
"I look forward to working with them to develop the skilled, responsive and compassionate workforce of the future."
Dr Evans started her career at ELFT and has been at the trust for the past 25 years. She started out as a psychiatrist, and took on increasingly senior roles before being appointed chief operating officer and then deputy CEO.
She has been the trust's chief executive since August 2016.
HEE chair Sir David Behan said he was "delighted" to announce Dr Evans' appointment, adding: "In a rigorous and competitive selection process, Navina showed she has the track record, experience, skills and values to take HEE forward and ensure that, with our partners, we educate and train the healthcare workforce of the future."
Professor Cumming, who became HEE's first chief executive when it was formed in 2012, said: "While I will miss HEE and the fantastic team of dedicated people I have had the pleasure of working with in the last 8 years, I am very pleased to be handing over to Navina, who is a highly competent and qualified clinician and manager, and understands the central importance of education and training in delivering high-quality healthcare to patients."
Wendy Reid, who is HEE's executive medical director and director of education and quality, was installed as its interim chief in February while it sought a replacement for Professor Cumming.