Jane Cummings proposes law change to protect nurse job title
Misuse of job titles highlighted by HSJ and researchers last year
Professor Alison Leary says proposal is "very welcome development"
The law could be changed to ensure the job title "nurse" is protected in the same way as "registered nurse".
The announcement by NHS England chief nursing officer Jane Cummings follows HSJ highlighting widespread misuse of job titles in the NHS last year.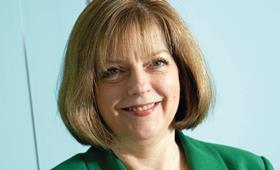 Speaking at a conference in Liverpool today, Ms Cummings announced proposals to change the law to protect the title of nurse. This would prevent anyone who was not registered as a nurse with the Nursing and Midwifery Council from using the title.
In September, HSJ highlighted misuse of the of job titles with nurse in the name after research looking at 45 specialties found 595 different job titles that had no link to the nurse's education level.
The study, led by Professor Alison Leary from South Bank University, identified 323 people working in specialist roles with titles such as "advanced nurse" or "specialist nurse" despite not being registered with the NMC and lacking any advanced education. They were earning salaries of £17,000-£22,000.
NHS England confirmed it would be "taking steps to protect the title 'nurse' in law – to remove confusion and provide added reassurance to the public and patients, the [chief nursing officer] will work with the CNOs from across the UK to review options for a legal change to ensure only those registered as a nurse can use this professional title."
After the research was published last year, NMC chief executive Jackie Smith said NHS trusts had a duty not to mislead patients about who was caring for them.
A search of the NHS Jobs website in April and May 2017 using the search terms "advanced" and "nurse" within pay bands 1-4 revealed several roles for which registration with the NMC was not required by employers.
Professor Leary's research looked at 17,960 specialist staff from a database compiled over a decade to 2016.
Professor Leary said today: "This is a very welcome development. Our research showed the variation but the response by the public and the workforce to the research really helped us understand that this is a much wider issue that affects many people sometimes with very unfortunate consequences."
In countries including the USA and Australia the title nurse is protected, meaning patients and employers can be confident staff with the title have met certain education and training standards.
The debate about job titles comes as the NHS rolls out the new nursing associate role. These staff are not degree educated nurses but will be registered with the NMC and are intended to support nurses. However, some hospitals have been accused of substitution after reducing registered nurse posts by the same number as increasing nursing associate roles.
Janet Davies, chief executive of the Royal College of Nursing, said: "It is important that the role and professionalism of registered nurses is protected and we welcome and support NHS England's plans to protect the title 'nurse' in law."