Chief inspector of hospitals said the providers can sometimes "work out" the identify of whistleblowers "because we raise the concern"
CQC board is discussing whether it can improve its approach
Rejects allegation that it has disclosed the names of 47 whistleblowers to employers
The Care Quality Commission has admitted providers can sometimes "fairly easily" identify whistleblowers who have raised concerns with it.
Chief inspector of hospitals Professor Ted Baker told HSJ: "I have heard instances where we haven't given the name to the provider but the provider has somehow made the deduction from the information.
"Sometimes because we raise the concern with the provider, the provider can actually work it out and we need to be very careful not to give them information in those terms."
Speaking to HSJ last month, Professor Baker said: "It is a bit of a challenge to us as we don't always understand the internal dynamics of what is going on in an organisation."
The CQC also confirmed to HSJ its executive team "discussed" concerns about the identification of whistleblowers last week. A spokesman said "next steps are still being decided", and a second executive team discussion on the issue is scheduled for December.
Professor Baker added it was "too early to say" whether the CQC would recommend a review of its training of inspectors or policies in relation to whistleblowing.
Concerns raised
The issue of providers identifying how the CQC handles whistleblowers has previously been raised with the CQC by individuals who have raised concerns.
Responding to one – Helen Rochester – a letter from the CQC's complaints team in July, seen by HSJ, said: "It may well be possible for a provider to fairly easily identify a whistleblower, particularly if the issue reported is very specific or only a small number of staff work for the provider."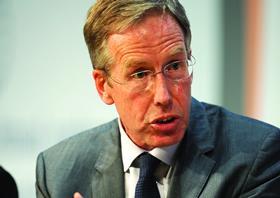 CQC chief executive Sir David Behan told her at a public board meeting in July the organisation would hold a "discussion at our senior team as to whether our practice in relationship to whistleblowing is consistent enough with our policies in relation to whistleblowers".
In another case, Eileen Chubb, director of a charity called Compassion in Care which supports whistleblowers, alleged during the summer that it has evidence of 47 whistleblowers whose identify has been disclosed to their employer by the CQC.
The CQC strongly contests this. Chief inspector of adult social care Andrea Sutcliffe said in a letter to Ms Chubb: "The CQC does not recognise the serious allegations you have made against us nor have we found any evidence to substantiate your claim."
The CQC has requested "full details" of the cases from Ms Chubb so it can "look into [her] claim accordingly", but Ms Chubb said providing them would require her to break confidences.
A CQC spokesman said it had "no record of information to support" Ms Chubb's claim. The spokesman said the CQC "cannot investigate the claims without co operation from Mrs Chubb [but] was committed to protecting people's confidentiality and anonymity".
Ms Chubb told HSJ: "The CQC has the records and names already. All they need to do is do an audit of their own paperwork, learn what has happened and put out guidance to inspectors to say this will not be tolerated."
Ms Rochester also made a formal complaint to the CQC in the summer about her own treatment as a whistleblower, which the CQC did not uphold, and she is now seeking to pursue her complaint through an employment tribunal.
In relation to the CQC whistleblowing policy, a spokesman said: "The information disclosed to us is dealt with in confidence and people can raise their concerns anonymously if they wish to do so.
"The only instances when we may need to share these details with others includes if we believe a persona in vulnerable circumstances is at risk of harm, if a serious crime has been committed and/or if another organisation needs to take action to ensure the safety and quality of care. There is a privacy statement on our websites which explains this in more detail."