New fit and proper person guidance says bullying and victimisation is "serious misconduct and mismanagement"
Also covers where directors "aware" of bullying and "failed to take any appropriate action"
Other examples include dishonest conduct, "resistance to accountability", failing to update board on significant issues, and tolerating poor practice
Bullying and victimisation of staff – and failing to take "appropriate action" over it - can result in dismissal under the fit and proper person test, the Care Quality Commission stated for the first time.
The regulator issued new guidance this week, after concerns were raised that people were unsure what was considered "serious misconduct and mismanagement" – the term used in the FPP regulation.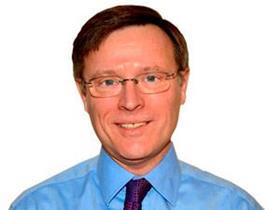 The regulation applies to directors of regulated providers.
The updated guidance says that, unless there are exceptional circumstances, "bullying [and] victimisation of staff who raise legitimate concerns…are examples of misconduct and mismanagement that providers would be expected to conclude amounted to serious misconduct or mismanagement".
It said that if a director breaches the FPP regulation, which includes being found to have been "responsible" for such behaviour, even if not a direct participant, a "director must be relieved of his or her directorial responsibilities".
There would be a breach where a director was "aware" of bullying and had "failed to take any appropriate action in a timely manner", it said.
CQC chief inspector of hospitals Ted Baker has previously told HSJ that nearly a quarter of NHS staff report feeling bullied at work. He said this was a "reflection of the culture in the NHS" and that it was "losing staff" as a result.
The CQC in the guidance said that a provider would have to "reach their own decision" about what behaviours "reach the threshold of being serious misconduct or mismanagement".
However, it said that misconduct differs from mismanagement, in that a "single incident of misconduct may be so serious that it amounts to serious misconduct, [whereas] serious mismanagement is likely to consist of a course of conduct over time".
Other examples the CQC gave of serious mismanagement or misconduct were: fraud or theft, any criminal offence other than minor motoring offence, assault, sexual harassment of staff, dishonest conduct such as falsifying parts of a CV or deliberately providing false information to others, "disregard for appropriate standards of governance, including resistance to accountability and the undermining of due process", failing to update the board on significant clinical or financial issues, tolerating poor practice, or "continued failure to develop and manage business, financial, or clinical plans".
As well as what behaviour is covered by the test – introduced in 2014 - there has been debate about how the CQC enforces it.
The guidance says the CQC does not "determine what is and what is not misconduct or mismanagement" at an individual trust, but instead takes action if a trust "processes are not robust or they have made an unreasonable decision".
However it also states: "When a provider is unable to demonstrate that it has undertaken the appropriate checks when appointing directors, whether externally or through internal promotion, this may potentially indicate a breach of the regulation.
"We will use our enforcement policy and decision tree to decide whether there is a breach of the regulation and, if so, what regulatory action to take."
The CQC cannot prosecute for breaches of regulation five but it can issue a warning notice or place a condition on its registration.
The document also confirmed:
CQC inspectors will check if a trust has followed the FPP regulation during its annual well-led inspections, specifically looking at whether directors have "the skills, experience and integrity when they are appointed and on an ongoing basis".
Government "may amend the legislation" in future so NHS providers are required to notify the CQC when there has been a change of director. There would be consultation on any potential change, however.
The regulator can display some "core information" on its website if it "determine[s] it to be a FPP concern". This information can include whether a provider had its registration cancelled or suspended in the last five years; public inquiry reports about providers; and information about "relevant individuals" who have been disqualified by a professional regulatory body.
A CQC spokesman said: "The new guidance follows a consultation exercise and is designed to help providers meet this duty by explaining what is meant by misconduct and mismanagement, and what CQC expects from providers when concerns about fitness arise."