CQC looking into the appointment of Paula Vasco-Knight from "fit and proper perspective"
Ms Vasco-Knight suspended as acting chief executive of St George's in relation to serious financial allegations
CQC's fit and proper person panel also looking at Southern Health directors
The Care Quality Commission is looking at the appointment of Paula Vasco-Knight as acting chief executive of St George's University Hospitals Foundation Trust from a "fit and proper person perspective".
Ms Vasco-Knight was appointed to the role last month. However, she was suspended after less than two weeks after serious financial allegations were made against her relating to a role at a previous employer.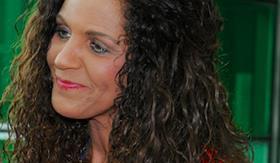 Speaking at the CQC's board meeting on Wednesday, chief inspector of hospitals Sir Mike Richards said the regulator was looking into the appointment in response to the allegations "which I don't think either St George's or we were aware of".
He said the appointment was being "reconsidered from a fit and proper person perspective", but because the trust was carrying out its own investigation it was not "appropriate to say more at this stage".
A CQC spokeswoman told HSJ the fit and proper person process would be determined by St George's own review, and there was no fixed timescale for when it would be completed.
She said the CQC would not directly assess Ms Vasco-Knight, but would instead be looking at whether St George's had carried out its duty under the fit and proper person regulations. Trusts must ensure they have directors in place who are fit and proper in relation to the role to which they are appointed.
Ms Vasco-Knight took over at St George's following the departure of Miles Scott, who was seconded to NHS Improvement after weeks of speculation about his future at the troubled trust.
The suspension was the latest in a series of controversies to hit St George's after its finances collapsed in 2015 shortly after it was awarded foundation trust status.
Before she was appointed acting chief executive, Ms Vasco-Knight had been working as interim chief operating officer at the trust.
She was previously chief executive of South Devon Healthcare FT, where she resigned after the trust was found to have victimised two whistleblowers and Ms Vasco-Knight was accused of nepotism.
When she was appointed interim chief operating officer, St George's said they had been "assured" Ms Vasco-Knight had "passed the fit and proper test".
Southern Health directors under scrutiny
At the board meeting Sir Mike also confirmed that the CQC's fit and proper person panel was looking at the directors of Southern Health Foundation Trust.
Chief executive Katrina Percy and other directors have been under intense pressure since it emerged in December that the trust had failed to properly investigate and learn from the deaths of service users.
Southern Health's new chair, Tim Smart, has promised to complete a review of the trust's leadership within six weeks.
"We are keeping a very, very close watch on that," Sir Mike said.