CQC says NHS trusts must consider best practice guidelines on rest at night for hospital staff
Inquest heard trainee at Norfolk and Norwich Hospital crashed his car after probably falling asleep following night shifts
NHS trusts should comply with guidelines on allowing doctors and nurses to rest at night, the Care Quality Commission has said.
The comments by Professor Sir Mike Richards, chief inspector of hospitals, come as a coroner heard a junior doctor died in a car accident after probably falling asleep while driving home after a nightshift.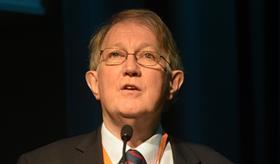 HSJ has also seen one email from an NHS trust sent to trainees warning they faced disciplinary action if caught sleeping during night shifts.
Earlier this month a survey of more than 480 junior doctors from 150 NHS trusts revealed many doctors were actively discouraged from taking naps despite evidence based guidelines from the Royal College of Physicians dating back over a decade.
Sir Mike said trusts should consider the guidelines and staff should raise concerns if they are worried about their working conditions.
He said: "We expect providers do to all they can to provide safe, effective, high quality and compassionate care, which includes having regard for best practice guidance.
"Where healthcare professionals have concerns about their working conditions we would encourage them to raise these concerns internally with senior colleagues and the trust's Freedom to Speak Up guardian."
An inquest last week into the death of Dr Ronak Patel, who died after his car collided head-on with a lorry in August 2015, heard evidence from police that the "most plausible explanation" for the crash was that he fell asleep at the wheel.
The inquest heard Dr Patel, a trainee anaesthetist, had finished the third of three night shifts at Norfolk and Norwich Hospital and had been singing on a hands-free phone with his wife just before the crash to try and stay awake.
Norfolk and Norwich University Hospitals Foundation Trust said it was deeply saddened by Dr Patel's death. It said a review of his working pattern showed he was on a normal rota. It also said staff were able to rest in hospital accommodation after a nightshift, and it encouraged doctors to take naps if they wanted to.
A spokesman said: "Taking regular breaks during shifts are crucial and are always encouraged. Rest areas are available for staff to use during their breaks, which during a night shift includes the option to nap if this is possible and is something the doctor wishes to do. The maximum number of night shifts in our medical rotas is three to four, depending on the specialty."
A junior doctor at another trust told HSJ they were "pulled aside for napping" on a nightshift because they weren't "discreet enough to avoid detection by a senior manager" after sleeping on a bed in an empty corridor. They said their name was taken and passed to their clinical director.
Another doctor at a different trust said trainees were threatened by email with disciplinary action for sleeping after bed linen was found in a doctors' mess. They said: "The trust actually had two bunk-beds in the mess. Once the email was sent [the trust] removed all bedding, pillows, etc from the room and subsequently left it with just two bare mattresses. And yet management can't understand why morale is so shit."
Consultant sleep specialist Michael Farquhar, from Evelina London Children's Hospital, who carried out the survey, said: "It is absolutely essential this leads to support for hospitals to develop appropriate education and training for their staff in relation to sleep and night shift working, and that simple, pragmatic measures to reduce both patient safety risks and the risks of harm to staff are put in place.
"It is important that this does not become simply another measure by which trusts can be penalised – this will require recognition of the underlying contributory factors, and targeting resources to make improvements."
Danny Mortimer, chief executive of NHS Employers, said the health and safety of staff and patients was "paramount". The new junior doctors' contract includes paid rest breaks which would be enforced by the new guardians for safe working, he added.