Department seeks pharma heavyweight to lead on commercial strategy
Post holder will lead renegotiation of the pharmaceutical pricing regulatory scheme
Salary would make post holder one of the department's highest earners
The Department of Health is recruiting for a new chief commercial officer, with a £220,000 basic salary plus bonus on offer.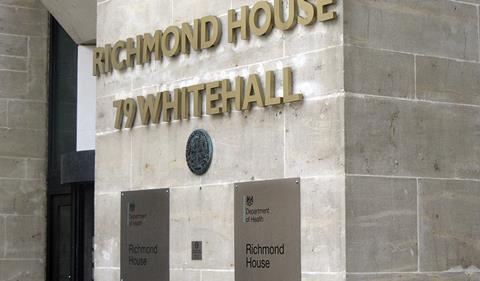 Richmond House
The advert for the job says a track record in the biopharmaceutical industry or a related industry was essential for the adviser, who will "own the department's commercial blueprint and strategy" and oversee its implementation.
The advert adds: "As a primary focus, advise on and lead the renegotiation of the pharmaceutical pricing regulatory scheme or development of alternative commercial approaches for drug purchasing. [The DH] and the NHS currently spend around £15bn a year on branded and generic drugs, about half of which flows through PPRS arrangements."
The role will also involves implementing the NHS Supply Chain Transformation programme, shareholder responsibilities for the DH's companies and ventures, private and corporate finance transactions, and DH-led procurement activity.
The post holder will report to DH permanent secretary Chris Wormald. They will sit on the DH executive committee and liaise with the Cabinet Office and the Government Chief Commercial Officer, HM Treasury.
The post is senior civil service pay band 3. A £220,000 salary is available with the potential to earn a performance related payment of up to 20 per cent of salary. Applicants may be eligible for the civil service pension scheme.
The package would make the new post holder one of the department's highest earners. The department's highest pay band in 2015-16 was £225,000 to £230,000, up from £205,000 to £210,000 the previous financial year, according to its accounts.
The only senior board member in the top pay bracket in 2015-16 was chief medical officer Dame Sally Davies, who was paid between £205,000 and £210,000 in salary and a performance related pay bonus of between £15,000 and £20,000, according to the accounts.
Candidates have until 13 December to submit applications. Interviews will be held in January.
It comes at a time when the DH is making substantial reductions in jobs.