DH unveils new directorate structure as part of cost cutting drive
Social care and technology move into new community care directorate
Four new directorates report to permanent secretary Chris Wormald
The Department of Health has reorganised its directorate structure, HSJ has learned.
It will no longer have separate directorates for digital, technology, local government and social care. Instead they will form a single new community care directorate.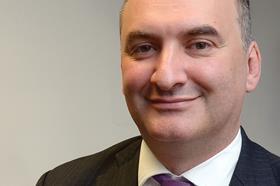 The new setup, which will come into effect from 1 July, will see four new directorates under permanent secretary Chris Wormald.
Will Cavendish, former director general responsible for technology, has moved permanently to the Cabinet Office with his responsibilities moving to the new community care directorate. This will be led by former chief operating officer Tamara Finkelstein who will also oversee social care.
Jon Rouse, former director general of social Care and local government will stay on at the DH to oversee changes before taking on his new role as chief officer of the Greater Manchester Health and Social Care Partnership.
Felicity Harvey, director general for public health, will be retiring from the DH and a new role of director general for global and public health has yet to be appointed.
The changes are part of the department's cost cutting drive aimed at reducing running costs by 30 per cent by 2020 and losing up to 700 posts.
The DH has been widely criticised for announcing plans to scrap its nursing, midwifery and allied health professions policy unit. Its director, David Foster, is due to retire later this year.
The four new directorates and their responsibilities within the DH are:
Global and public health – health protection; population health; EU and international work and health and work unit.
Community care, led by Tamara Finkelstein – social care; disability; community, mental health and seven day services; medicines and pharmacy; digital and data; technology and chief social worker.
Acute care and workforce, led by Charlie Massey – acute are and quality; workforce; efficiency and productivity; communications.
Finance and group operations, led by David Williams – finance; strategy and oversight; HR; DH transformation; commercial, procurement and property.
A DH spokeswoman said: "The DH will have four big groups of work managed by directors general. Global and public health will focus on the work required to prevent illness and improve general health. The community care team will focus on helping people stay out of hospital, providing patients with support when they live with long-term conditions. The director general for acute care and workforce will work with partners to improve our hospitals and obviously we will have a director general for finance and other corporate services.
"Chris Whitty will remain chief scientific adviser, taking on additional responsibilities for the chief economist and office for life sciences, reporting to the chief medical officer, Dame Sally Davies."