Health minister Philip Dunne revealed the cost of "external advisers" to the DH up to 7 September – when ministers decided to keep the NHS's in-house staffing agency in public ownership.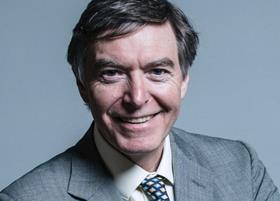 Responding to a question from Labour MP Justin Madders, Mr Dunne said: "The department spent approximately £2.8m on external advisers' costs during the sale process for NHS Professionals until the decision was announced on 7 September that NHS Professionals will remain wholly in public ownership.
"The government concluded that none of the offers received for NHS Professionals reflected the company's growing potential and improved performance."
He added: "These costs will be recovered by taking a dividend payment from NHS Professionals, so this will not impact on delivering frontline NHS services. It is normal practice for limited companies such as NHS Professionals to make dividend payments from their distributable profits to their shareholder, in this case the department.
"Sufficient cash will be retained in the company though, to ensure its operations and any necessary investment can be properly funded."
NHS Professionals has more than 100,000 clinical and non-clinical staff on its books.
The abandoned sale of the DH's majority stake followed the government's insistence that any buyer would need to continue providing staff at low margins to the NHS or the DH would exercise a contractual clause to take back control of the organisation.