New guidance warns trusts against automatic approvals for retire and return applications
DH policy follows negative publicity over retire and return decisions by some NHS trusts
Policies must consider service need and provide value for money
NHS trusts must not approve bids by staff to retire and then return to work unless there is a business need and it provides value for money, new official guidance says.
The Department of Health has told trusts they must only approve bids on a case by case basis after considering applications against new criteria.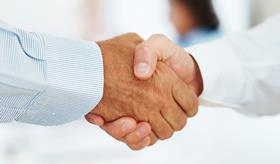 The guidance follows criticism of the cost to taxpayers when senior managers, consultants, nurses and other staff retire and claim their full NHS pension benefits but then return to work earning additional money.
High profile cases that have led to negative headlines include the retirement of former Derby Teaching Hospitals Foundation Trust chief executive Sue James who claimed a £155,000 lump sum and pension payments on 31 March 2014 before returning to work on 1 April. She formally retired from the trust at the end of 2015.
Peter Herring, former chief executive at Shrewsbury and Telford Hospitals Trust, also retired, claiming a £252,000 tax-free lump sum before returning to work for the trust a day later on a reduced hours agreement.
More than 7,000 staff are thought to exercise the right to retire and return under the NHS pension scheme. It is particularly beneficial to senior staff on higher pay who may have reached their maximum lifetime contribution allowance.
The DH guidance released today says: "The context of tight public finances and pay restraint has meant that use of 'retire and return' has been the subject of some negative media publicity, raising questions about inappropriate use of NHS pension scheme benefits.
"Each case should be considered on its own merits and employers should have clear policies and procedures in place for doing this. Applications should not be automatically approved and should take account of current and future workforce requirements."
The document did not say how the guidance would be enforced but "employers should be able to demonstrate there is a business requirement for posts to be filled through retire and return and that monies could not be better used differently.
"Employers should be prepared to publicly justify their decisions."
The DH says the rules could be beneficial to the health service where "used appropriately" to help "retain valuable skills and experience for patient care as well as supporting staff health and wellbeing, work/life balance and potentially realising financial savings through reduced recruitment costs, agency spend and employer pension contributions.
"Employers should have policies and procedures so that decisions to re-employ staff who have taken their NHS pension scheme benefits can be justified on the grounds of service need and value for money."
The guidance applies to staff employed directly by the NHS as well as medical contractors, GP providers, direction bodies and independent providers.
The guidance adds: "There should be no guarantee that applications from staff to retire and return will be granted. Employers should ensure they have agreed reasonable, fair, transparent policies and procedures to consider applications from staff who have or are planning to take their NHS pension scheme benefits and return to employment.
"They should also ensure that through workforce engagement and communication, staff are aware that retire and return applications will be considered in line with the principles taking account of service, financial and workforce needs."
'Retire and return' checklist
Employers must consider the following before approving retire and return applications:
The requirement for the post to be filled through retire and return in light of cost improvement pressures.
Equality requirements.
Value for money.
The standard of the employee's work and attendance.
The employee's competence against the requirements of the post.
Whether the hours proposed meet service need.
Succession planning and impact the employee's return will have on the team.
Whether it is in the best interests of the service.
Longer term workforce or service plans for the post and team.