Department of Health says it is likely to recruit 200 new staff
Earlier this month the department confirmed 538 civil servants were to leave
DH has to cut costs by 30 per cent by 2020
Around 200 new staff are set to join the Department of Health – just weeks after it confirmed 538 civil servants would lose their jobs under a cost cutting programme.
The surprise recruitment drive emerged during the appearance of health secretary Jeremy Hunt at the Commons health committee earlier this month, alongside Paul Macnaught, the DH's director of EU and international issues.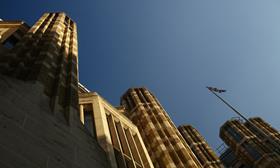 The Department of Health today confirmed to HSJ that the figure of 200 is accurate but said the exact number and timeframe for recruitment was still being discussed.
A DH spokeswoman said the extra staff were being recruited to allow the department to deliver on its priorities by ensuring it had adequate numbers of people with the right skills.
The DH spokeswoman said the department was working on preparations for Brexit and this was dispersed across teams. It said not all the new recruits would work solely on Brexit.
HSJ was also told each directorate had been asked to consider Brexit and its impact and to reflect this in planned projects and work.
At the committee on 24 January, Mr Macnaught told MPs the DH had "headroom" to recruit 100-200 people. This was in response to a question asking how many DH staff would be working specifically on Brexit.
Mr Macnaught said: "As we see what shape the negotiations are more likely to take, and when decisions about the role of particular departments are clarified, we will be able to make sure we have the people we need. One of the opportunities of the restructuring we have done is that, because it has taken place since the referendum, we have been able to make sure the structure we have gone to is the right one not only for this work but for the rest of the work the department has to do."
Earlier this month Richmond House confirmed 538 staff would be leaving their jobs in coming months as part of efforts to reduce the DH's running costs by 30 per cent by 2020.
It will also relocate from Whitehall to 39 Victoria Street, centralising staff from three separate offices.
The cost cutting follows the 2015 autumn statement, which redrew the NHS spending ringfence to include only NHS England. The DH and other arm's length bodies have had to find significant savings.
The DH did not say how it would manage to meet its cost cutting target by 2020 with an additional 200 staff, but HSJ was told that additional savings via non-staff costs would need to be found.
The DH declined to make a substantive statement about the recruitment, but a spokeswoman said: "The department has recently gone through a restructure to make sure it is best placed to meet future challenges. We are currently looking at how we make sure we have the right skill mix across the department."