Non-executive directors to review NICE chief's decision not to release safe staffing work
Sir Andrew Dillon claimed publishing evidence reviews of safe nurse staffing could disrupt management of the health service
Decision not to publish followed freedom of information request by HSJ
Two non-executive directors at the National Institute for Health and Care Excellence will meet tomorrow to review a decision by its chief executive not to release evidence on safe nurse staffing levels.
The meeting is part of an appeal against the decision by Sir Andrew Dillon not to publish details of four evidence reviews into safe nurse staffing across a range of healthcare settings including community, mental health and learning disabilities.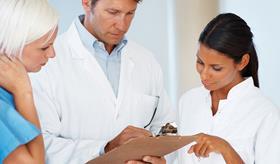 Sir Andrew decided not to publish the information after a request by HSJ under the Freedom of Information Act, claiming it would "prejudice the effective conduct of public affairs".
After an appeal by HSJ against that decision, NICE has asked two non-executive directors to review whether the refusal was appropriate, which is the final stage of the appeal process.
Vice chair Andy McKeon, the board's senior independent director, will consider the decision alongside Finbarr Martin, a consultant in general and geriatric medicine at Guy's and St Thomas' Foundation Trust.
NICE said releasing the information could disrupt the "management of the health service", and would generate further public interest in safe staffing and enquiries that could delay NHS Improvement from developing its own guidance.
NICE said in a statement: "Safe staffing is very much a live issue for the NHS and we believe it's important that NHS Improvement has a safe space to develop and reach its own conclusions as it develops its guidelines; disclosure at this stage would likely make it harder for NHS Improvement to undertake their work."
NICE said it accepted there was a public interest in "having open and honest debate about safe staffing in the NHS" but this was best served by not releasing the information.
NICE first decided not to publish its safe staffing guidance for accident and emergency departments last year after its work on safe staffing was suspended by NHS England and the Department of Health.
Developing safe staffing guidance was a key recommendation of the Francis inquiry into poor care at Mid Staffordshire FT. NICE was asked to suspend its work, which cost taxpayers more than £1m, in June.
The decision attracted criticism of NHS England and the DH. Health secretary Jeremy Hunt then announced that NHS Improvement would develop new guidance on nurse staffing, which would then be reviewed by NICE, CQC chief inspector of hospitals Sir Mike Richards and Sir Robert Francis QC.
NICE had intended to publish its work at the end of July but Sir Andrew Dillon reversed this following conversations with Kristen McLeod, the health secretary's principal private secretary.
NHS Improvement is expected to publish new guidance on safe staffing this year but is expected to take a multidisciplinary team approach rather than focus only on nursing staff. It will also avoid setting a minimum nurses-to-patients ratio.