Unions representing locum doctors have threatened to seek a judicial review against NHS Improvement claiming the NHS is continuing to wrongly apply new tax rules.
The IR35 tax rules came into force for NHS trusts in April and require trusts to pay the tax and National Insurance for temporary staff who supply their services through a personal service company. In some cases, the extra tax can reduce their income by half.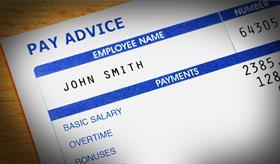 NHS Improvement has said it is up to trusts to ensure they are compliant with the rules.
Despite HM Revenue and Customs guidance saying each contract had to be dealt with on a case by case basis, NHS Improvement told trusts it expected all locum and agency staff to come under IR35 – but in May backtracked on this saying a case by case approach was better.
The decision followed legal threats by the Locum Doctors Union, which formed earlier this year, and the Healthcare Professionals Union, which have both now said they will seek a second judicial review arguing trusts are continuing to apply a blanket approach to IR35.
The unions said many locum staff are facing 30-50 per cent cuts in pay because of actions by NHS staff who have no training or knowledge of the guidance.
When the tax rules were introduced it was described as a "Mexican standoff" between trusts and locums with multiple trusts reporting locums and non-clinical contractors walking away in protest at the changes.
Benedict Itsuokor, president of the Locum Doctors Union, said despite the agreement in May, trusts were continuing to act unlawfully.
He said: "Following the U-turn in May, the feeling was that the fair and lawful implementation of IR35 within the NHS had been resolved amicably to all stakeholders' satisfaction. NHSI was to recommend all trusts consider each individuals workers' status on a case by case basis, rather than blindly ruling all were within IR35. However, our members are reporting instances of IR35 being applied without the necessary assessments of individual workers' status.
"In some cases, it seems to be more identifying the individual circumstances of those who are outside of IR35, rather than fairly considering everyone. Within certain trusts, we are hearing that the only locum workers in the entire workforce who have so far been deemed to be found outside of IR35 are emergency staff such as out of hours GPs, who the trusts are required to employ and who the NHS is extremely reliant on.
"This is extremely disappointing and leaves us with no choice but to proceed to judicial review."
An NHSI spokesman said: "NHS Improvement has published guidance for trusts on dealing with the updated IR35 rules as it is their responsibility to ensure they are tax compliant. The guidance makes clear that trusts should not assume all agency staff will fall inside IR35, and that – with relevant independent tax advice – they need to assess on a case by case basis whether or not the updated rules apply.
"We recognise that this is a complex period of change for trusts and workers, so we're working with all relevant stakeholders, such as HMRC, staff representatives and trade associations, on ways to support them as far as our remit allows."