Surgery is not always the "best option" for patients
No blame culture has to come from leadership
Workforce strategy must focus on international recruitment
Patients should be offered clinical alternatives to surgery, including "no surgery", to ease pressure on the health service, the new head of the Royal College of Anaesthetists has told HSJ.
Ravi Mahajan also called for more surgery to be done on a "day-case basis" but acknowledged this would require patients presenting for surgery "in a fitter condition".
"Surgery is not always the best option," Professor Mahajan said. "We would like to see patient focussed decision making, which looks at the outcomes patients want, rather than the outcomes doctors want."
Professor Mahajan said if even a "tiny proportion" of patients opted out of surgery, savings could be made on yearly elective care spending.
"It is that cultural shift in letting people [know] there are other options," he said.
In its submission to the long term plan, the RCOA proposed the NHS tariff be amended so providers will not be financially worse off if they decide not to pursue surgery after consultation.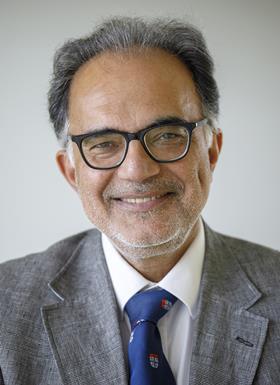 The royal college also recommended the long term plan should enable all surgery patients to be managed on a perioperative pathway, which would see an integrated team provide care before, during and after surgery.
In terms of the workforce, Professor Mahajan said the speciality is recruiting half as many doctors as it needs and stressed that preventive measures must be taken to safeguard the morale and welfare of the current workforce so it does not impact on patient safety.
"Money is one way [of valuing the workforce] but there are many other ways," he said. "Our members would be happy if they were looked after better."
He added the workforce strategy must focus on recruiting doctors from outside of the UK to relieve pressure in the short term.
"Colleges and other organisations need to look at how [international doctors] can be inducted into [the NHS]. How can it be beneficial for both parties? There needs to be something for them and we need to make it easier for people to come and work in this system."
Professor Mahajan also addressed the use of targets in the NHS. He remarked they are "useful for policy", but should be "clinically driven, rather than management driven".
"You should have them as a yardstick on a national level but for an individual patient you need shared decision making and patient focussed outcomes and then have a realistic target for that patient," he said.
In terms of patient safety, Professor Mahajan stressed the importance of a learning culture but added a "no-blame culture" is difficult.
"Leaders have to create that and pilot it and once you do that people feel encouraged to report incidents," he said. "We are not perfect but we have come a long way – colleges and members are not reluctant when discussing when something goes wrong."