If Labour wins the general election it will bring in a "new law" to make safe staffing legally enforceable and ask NICE to recommence its work
Party will lift the 1 per cent pay increase cap for NHS staff and set pay levels that "reflect the complexity of the work"
Intends to bring back student bursaries to "incentivise" young people to work in the NHS
Labour has promised to "legislate for safe staffing" in the NHS if it wins the upcoming general election.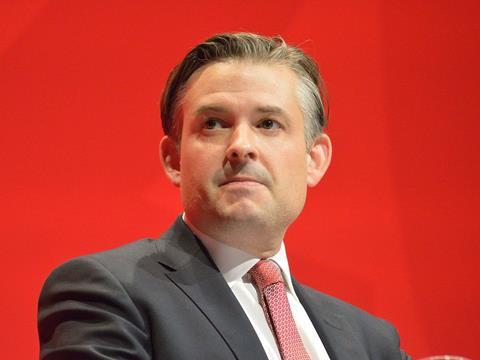 Shadow health secretary Jon Ashworth is expected to say at the Unison Health Conference on Wednesday that if Labour gains power it will introduce a "new law to make safe staffing legally enforceable". He will say: "Labour will ensure that finances never again take precedent over patient safety."
Mr Ashworth is also expected to commit to scrapping the 1 per cent annual pay rise cap – in force since 2013-14 following a two year pay freeze.
The party said pay restraint is causing "a health recruitment crisis" and it wants to reinstate funding for health related degrees to "incentivise" young people to work in the NHS. In July, the government announced bursaries for nursing, allied health professionals and midwives would be cut.
Labour does not commit to a figure for any pay rise but said it should "reflect the complexity of the work carried out". It will set pay based on "collective bargaining" and evidence from independent pay review bodies. It believes this focus will reduce reliance on agency spending and cut the need for overseas recruitment.
While Mr Ashworth is expected to say that Brexit "threatens" the ability to recruit health staff from overseas, it is not yet known if he will discuss if the party wants to see Brexit visa exemptions for NHS staff.
Labour will ask the National Institute for Health and Care and Excellence to recommence its work into safe staffing ratios that was dropped in June 2015. It said it will ask NICE to assess whether any health settings would "benefit" from legally enforced staffing ratios and would "reinforce" this work by giving it a "new legal basis".
It appears this legislation would be to ensure NHS trusts have "regard for patient safety when setting staffing levels" but it is unclear what will be expected from trusts if NICE concludes mandated staffing ratios are not necessary.
Mr Ashworth is expected to say: "Cuts to pay and training mean hard working staff are being forced from NHS professions and young people are being put off before they have even started. What is bad for NHS staff is bad for patients too. Short staffing means reduced services and a threat to patient safety".