Kathy McLean and Adam Sewell-Jones received between £250k and £300k
Jeremy Marlow and Stephen Hay also got six-figure payments
Payments revealed in annual accounts for Monitor and the NHS Trust Development Authority
Four directors who left NHS Improvement amid its effective merger with NHS England received exit packages worth between £150,000 to £300,000.
The payments, which were disclosed in £50,000 bandings, were revealed in annual accounts for Monitor and the NHS Trust Development Authority, which were published by NHSI.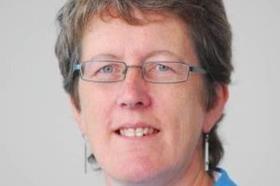 The accounts revealed former medical director and chief operating officer, Kathy McLean, received a "compulsory redundancy" payment of between £250,000 and £300,000.
The three other exit payments were not listed as compulsory redundancies.
Former director of improvement, Adam Sewell-Jones, also received between £250,000 and £300,000.
Jeremy Marlow, former director of operational productivity, received between £200,000 and £250,000, while Stephen Hay, former director of regulation and deputy chief executive, received between £150,000 and £200,000.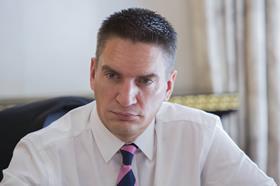 Their departures came as the regulator was forming a new shared management structure with NHS England, including the creation of seven new regional directorates.
As part of this, there is a requirement to cut costs by 20 per cent, with major staff changes due to be made through the remainder of this year.

In 2015, the government announced plans to cap public sector exit payments at £95,000, and a consultation on the implementation of those regulations concluded earlier this month.
NHSI reported four further exit payments worth more than £100,000 each, although the recipients were not disclosed as they were not director-level posts. NHSE reported 32 exit packages worth more than £100,000, for non-director posts.
Ms McLean now chairs University Hospitals of Derby and Burton Foundation Trust, while Mr Marlow has set up a consultancy business.
Mr Sewell-Jones was acting regional director for the south west until May, but it is unclear where he or Mr Hay are now employed.
The overall cost of exit packages at NHSE/I was around £10m in 2018-19, of which £8.6m related to compulsory redundancies. The overall cost was the highest since £23m was paid out in 2015-16.
A spokesman for NHSE/I said: "All redundancies have been made in line with individual contracts of employment and will contribute to operational savings of 20 per cent across both organisations, freeing up almost £100 million to be reinvested into patient care."