NHS Employers aiming to make final offer in December
Contract variation will affect all consultants working in England
Changes come as junior doctors ballot for industrial action
Negotiations to change medical consultant contracts could be completed as early as next month, HSJ has learned.
NHS Employers is aiming to make a final offer to the British Medical Association's consultant committee in December – the same month when junior doctors could take industrial action.
Members of the consultant body will then vote on whether to accept or reject the proposals.
HSJ understands NHS Employers is seeking a contract variation to existing terms and conditions that will automatically affect all 41,000 consultants working in the NHS in England and removes the ability for any consultant to avoid moving to the new conditions.
Proposed changes to the consultant contract being pursued by NHS Employers emerged in a letter sent to consultants last week by the BMA, seen by HSJ.
This said NHS Employers was seeking changes such as:
the removal of a consultant's right to decline non-emergency work in the evenings, at night and weekends;
a lower starting salary;
a lower top of the consultant pay scale;
removal of clinical excellence awards including those currently held; and
extending plain time hours on evenings and including Saturdays.
According to the letter, sent by BMA consultant committee chair Keith Brent, the changes would be implemented without any new recurrent money.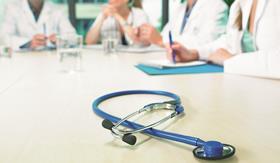 He wrote: "It is true that the government has said that the total cost envelope will remain the same as now – so that overall the consultant body should not lose pay, but clearly there is a likelihood that some individuals will (although there may be some temporary protection). Nevertheless, changes in working patterns would become possible, or even likely, for all.
"It is also true that there may be some benefits to consultants from changes to our contracts. Of course we will try to secure those benefits and also to mitigate the effect of proposed deleterious changes and to get the best deal possible in these negotiations."
It's not clear at this stage what concessions may have been made by NHS Employers and how the proposed final contract will differ from earlier plans.
In January, NHS Employers said consultants would be subject to a new pay structure progressing from a salary of £70,000 a year to £93,000 after five years with no automatic progression. As they gain experience this would increase to £107,000 with additional amounts available dependent on their role, responsibility and out of hours work.
Consultants would retain their existing 40 hour week and be expected to work no more than 13 weekends a year, which was a significant issue for the BMA. It has been seeking contractual safeguards in the negotiations.
Paul Wallace, director of employment relations at NHS Employers, said: "We remain firmly committed to the negotiations process with the BMA consultant committee to deliver a balanced set of reforms that are right for the care of patients, fair to consultants and which address the challenges in the NHS.
"We will continue to meet and negotiate with the BMA consultant committee with the aim to complete negotiations next month."