The Department of Health spent thousands on a headhunting firm to recruit the head of NHS Improvement, only a few months before trusts were warned against using the firms for their own executive posts, HSJ can reveal.
The DH paid £26,000 to Russell Reynolds Associates in December for work on sourcing a leader for the new provider regulator. Jim Mackey was appointed to the role in October, and started work late last year. He is on secondment from Northumbria Healthcare Foundation Trust, where he has been chief executive since 2005.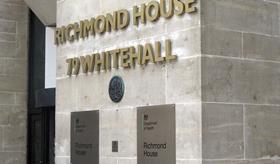 Last week, Lord Carter's report on NHS efficiency recommended organisations be ordered to use the NHS's in-house service to develop candidate shortlists, to drive down spending on headhunters.
Russell Reynolds Associates is based in London and describes itself as "a global leader in assessment, recruitment and succession planning for boards of directors, chief executive officers and key roles".
It is currently working on filling a strategy director post for University College London Hospitals Foundation Trust.
When asked why it had spent £26,000 on a recruitment firm to hire someone already well known to the service, a DH spokesman said the department wanted to ensure it got the best possible candidate by exploring the widest possible field, including those with different career backgrounds.
The DH said the firm had sourced other candidates and "engaged closely" with everyone on the short list. It is not known how many candidates for the job were shortlisted.
The DH said in a statement: "Jim Mackey brings 25 years' of NHS experience and a strong track record of improving services for patients. He was the best candidate from a wide field, including from non-health backgrounds. It is normal practice to use a recruitment agency when appointing to very senior posts at this level."