Unpublished 2016 NHS England staff survey obtained by HSJ
41 per cent of staff believe leaders' decisions were consistent with NHS England values
46 per cent of staff said it was safe to challenge how things were done
Document released under FOI Act after ICO issues Simon Stevens with legal threat
NHS England's annual staff survey, which has been obtained by HSJ, reveals significant concerns that decisions made by leaders are not consistent with its values.
The finding is part of NHS England's unpublished 2016 staff survey. The results were released to HSJ after a five month freedom of information battle in which Simon Stevens was threatened with contempt of court proceedings by the Information Commissioner's Office.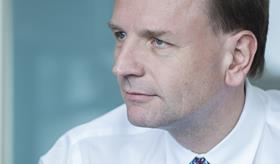 Although the document says overall staff engagement scores have improved since 2015, some findings are known to have caused concern at a high level in the organisation.
Only 41 per cent of staff believed NHS England's leaders made decisions consistent with the organisation's values, while just over half said senior leaders "actively role model" those values.
Just 46 per cent said it was safe to challenge how things were done in NHS England.
Since being appointed NHS England chief executive, Mr Stevens has repeatedly emphasised the importance of being true to NHS values as an integral part of NHS England delivering on its mission.
In his inaugural speech in the role, Mr Stevens said: "At all times our guiding principle will be: walk in the shoes of the people we serve. Think like a patient, act like a taxpayer."
NHS England's website refers to the NHS constitution's formulation of NHS values: working together for patients; respect and dignity; commitment to quality of care; compassion; improving lives; and everyone counts.
The national commissioning body sent HSJ the document after the ICO threatened Mr Stevens with contempt of court proceedings unless NHS England responded to the request.
The survey also revealed:
Sixty-five per cent of staff intend to still be working at NHS England in 12 months.
Only 47 per cent agreed they could do their job without regularly working excessive hours.
However, 60 per cent said the organisation did a good job of promoting health and wellbeing.
An overall "staff engagement" measure rose from 63 per cent to 75 per cent between 2015 and 2017.
Twelve per cent of NHS England staff experienced discrimination from a colleague in the past year. This is comparable with NHS trusts, but double the rate reported at clinical commissioning groups.
Ninety-three per cent of staff agreed that they were willing to "go the extra mile" when required.
Less than half were confident "appropriate action" would be taken if they had an issue with being treated fairly at work.
Managers in Partnership chief executive Jon Restell said: "Our own surveys show our members in NHS England are very committed to their work and the NHS, although they worry about long hours and unsustainable pace. MiP is committed to working with their employer to move the dial for them."
The NHS England document was circulated internally but never published, unlike the Department of Health's equivalent, which came out last spring as part of the wider civil service "people survey", and the Care Quality Commission's, which is uploaded to the regulator's website.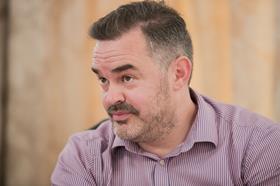 The survey is unique to NHS England, though some questions are found in the wider NHS staff survey, while others are excluded from the civil service's equivalent.
NHS England compares favourably with NHS Improvement on a range of measures. For example, 66 per cent of NHS England staff reported "good cooperation" between teams, while just 18 per cent of NHSI employees said "communications [were] good between different teams".
More NHS England staff said they were better able to access learning and development opportunities than NHSI staff.
NHS England's results were better than DH's on many measures. Two-thirds of NHS England staff said they were "proud" to be working for NHS England, compared to 79 per cent at the CQC, 48 per cent at NHSI and 41 per cent at the DH.
Thirty-two per cent of DH staff believed senior managers' decisions were consistent with the organisation's values.
An internal NHS England report from July, which forms part of the document eventually released to HSJ, said improvements on overall staff engagement scores demonstrated the organisation's staff engagement strategy was working.
It added: "Work to date has provided a solid foundation for the organisation as we enter a further period of organisational change."
An NHS England spokesman said: "It is a huge tribute to NHS England staff that our positive staff engagement scores have now reached 75 per cent."
He added: "NHS England staff now report they experience less bullying and harassment or discrimination than do staff in the rest of the NHS [24 per cent at NHS England compared with 24.1 per cent in the service overall] and all these scores are improving further as we take concerted action to improve the way we work and serve others as we do so."
ICO threatens Simon Stevens with contempt proceedings
HSJ requested NHS England's staff survey in April.
The ICO's threat of contempt of court proceedings was made in September after NHS England failed to act upon an ICO decision notice, issued in early August, which required NHS England to respond to the request.
A letter addressed to Mr Stevens from the ICO said: "It would appear that the steps ordered in the decision notice have not been complied with and no appeal in respect of the notice has been lodged.
"NHS England acknowledged that it had not complied with the decision notice but did not indicate a date by which it expected to comply… in the absence of an appeal, failure to comply with such a notice issued by the information commissioner may be a contempt of court under section 54 of the FOI Act 2000.
"In the event that you do not comply with the requirements above within seven calendar days of the date of this letter, I will pass my file to the commissioner's enforcement solicitors with a view to the commencement of proceedings for contempt of court."
NHS England released the information eight days later. No further action was taken by the ICO.
Mr Restell said: "We believe it's important that national bodies model openness in workforce management. This includes publishing staff survey results and discussing them with staff.
"The survey results are key to improvement, even if they make uncomfortable reading for the top of the office. Taking action in response to survey results is a key part of [working with staff and unions]. For example, in NHS England concern about discrimination has led to better equality impact assessments."
Exclusive: NHS England leaders' decisions not 'consistent with values'
1

Currently reading

Exclusive: NHS England leaders' decisions not 'consistent with values'

2