Multidisciplinary group established by NHS Improvement to examine problems in verbal communication among NHS staff
Work prompted by several patient safety incidents where poor communication was a factor
Has identified key issues around environment, attitude and needs of specific patients
Verbal communication errors between NHS staff that cause patient safety incidents are being investigated by a new group set up by NHS Improvement, HSJ has learned.
The work has been launched by interim national patient safety director Celia Ingham Clark to try to understand how poor communication can cause mistakes in care and to try to develop solutions to prevent serious harm.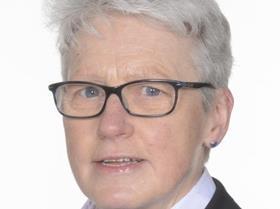 It was prompted by several examples of patient safety incidents reported to the NHSI patient safety team where poor communication was thought to be a factor.
In some cases, poor communication has led to harm, including deaths. HSJ has learned that one case includes a patient inadvertently being sent home from their GP to call 999 while experiencing a heart attack because the GP believed the patient was already at home when asked for advice by reception staff.
The group is being chaired by Trish Greenhalgh from Oxford University. She told HSJ: "We don't often think about verbal communication. We think about all the written stuff and record keeping but actually there are loads of problems with verbal communication. This work is really to look at issues that are not about what is written down or on the medical record, but what is passed between two members of staff or among teams or in a doctor-patient or nurse-patient verbal encounter."
The group also includes Professor Stephen Timmons from Nottingham University and Professor Rebecca Lawton, a health psychologist who researches safety and human factors, several consultants, GPs, nurses and two patient members.
NHSI said the project was designed to consider verbal communication in all sectors of healthcare and to examine the process of spoken communication in safety incidents.
The group will consider models of good practice as well as examples where patient safety was at risk – including communication that was inadequate; occurred between the wrong people, at the wrong time or in the wrong place; was misunderstood or misinterpreted; or did not occur at all.
Professor Greenhalgh said the work started last year with a study of existing data via reported incidents, coroner inquests, research and other sources.
She said: "We've found a number of overarching themes including the communication environment (noise, stress, staffing levels), clarity of communication, attitude and listening, and the needs of specific groups (hearing impaired, limited English, learning difficulties, children, etc)."
An NHSI spokeswoman said: "Poor communication between NHS staff is often cited as a cause of patient safety incidents. As part of our work to improve patient safety in NHS trusts, we are exploring the causes behind poor spoken communication and how this could be improved to further ensure the safety of patients."
A report is expected to be produced by the group in the summer, setting out the main findings. Phase two will try to determine solutions.