Trust confirms senior member of staff dismissed after disciplinary hearing last month
Questions remain over investigation and governance of UCLPartners Procurement Service
Membership body bulk buys products for trusts with a combined turnover of more than £2bn
A senior member of staff at a trust running one of England's largest procurement frameworks has been dismissed after a disciplinary hearing.
Whittington Health Trust, which hosts UCLPartners Procurement Service on behalf of five trusts in north London, yesterday confirmed the sacking following a hearing on 22 December.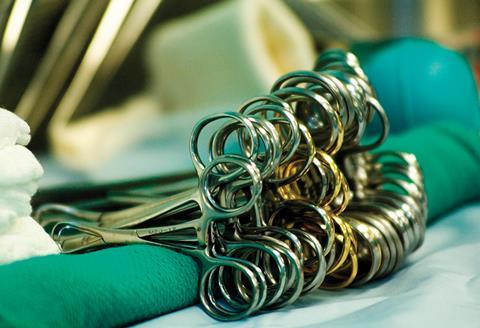 The trust would not confirm who had been dismissed and would not confirm whether Alan Farnsworth, UCLPPS's director was still employed in that capacity or as procurement director at Whittington Health.
Last month HSJ revealed the trust was investigating "a number of issues" at the procurement partnership, which buys in bulk for five north central London trusts with a combined turnover of more than £2bn.
Each trust – Great Ormond Street Hospital for Children Foundation Trust, Royal Free London FT, Moorfields Eye Hospital FT, North Middlesex University Hospital Trust and Whittington Health – has a representative on the consortium board. It also has its own director.
A spokeswoman for Whittington Health said the trust was investigating UCLPPS at the request of the consortium's board following an independent audit of the organisation.
The board was chaired by Charles Nall from Moorfields last year, with Whittington chief executive Simon Pleydell due to take over the role from this month.
The news comes as the Carter review into NHS efficiency has signalled a major push to bring down provider costs for equipment and supplies. Trusts are also being encouraged to form "chains" that would share procurement arrangements and back office costs.
UCLPartners Procurement Service was formed in June 2013 and Mr Farnsworth, former director of the shared procurement service for the Royal Free and Whittington, was appointed director. The procurement staff from all five trusts were transferred to it. It takes its name from academic health science centre UCLPartners, which all the trusts in the consortium are members of.
A spokeswoman for UCLPartners said it had no part in the governance of UCLPPS.
She said its only role was as "a facilitator to catalyse service improvements amongst clusters where partner organisations collaborate, formally take the lead, govern and deliver".
In a press release issued in 2013, Mr Farnsworth said the service had "by far the largest non-pay spend of trusts in London".
The service covers all areas of non-pay spending apart from drugs and is organised into four main categories: medical surgical consumables; corporate services; strategic projects, including IT and pathology; and capital, maintenance and agency staff.
Whittington said the current representatives from the consortium's members were: Great Ormond Street deputy director of finance Andy Needham; the Royal Free's director of financial procurement Mike Dixon; Whittington chief financial officer Stephen Bloomer; Moorfields chief financial officer Charles Nall; and North Middlesex's director of finance and information Martin Armstrong.