GP nurses risk being "left behind" by Agenda for Change pay deal not applying to them, RCN warns
Primary care leaders say recruitment crisis could be exacerbated if pay is not increased
BMA lead calls for "necessary funding" for staff to be paid more
Tens of thousands of staff working in primary care could lose out on a pay rise after the government confirmed the new NHS pay deal would not apply to them.
More than 80,000 staff are employed by general practices across England. The Royal College of Nursing has warned many of them risk being "left behind" if GPs fail to match the increases in pay agreed in the Agenda for Change pay deal.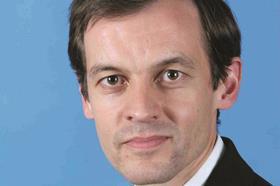 Last month, ministers and unions agreed to reform the AfC contract, which will mean more than 1 million NHS staff receiving an average 6 per cent pay rise over three years.
The Department of Health and Social Care told HSJ this will not apply to primary care staff as they are employed directly by GPs, who are independent contractors and not subject to national pay agreements.
The DHSC refused to comment when asked whether GP nurses and other primary care staff should receive a pay rise. Chancellor Philip Hammond said in November that the Treasury would fully fund any deal.
NHS Employers said GPs had the option to employ staff on equivalent terms and conditions to AfC but the national contract deal was not automatically applicable to primary care staff.
British Medical Association GP committee chair Richard Vautrey said "necessary funding" would need to be provided to general practice for staff to be paid more.
Marie-Therese Massey, chair of the RCN general practice nurse forum, said there was "wide variation" in terms and conditions for GP nurses across the country and added that a standardisation would be welcome to bring primary care nurses in line with those employed on AfC.
She said: "I think my members are quite frustrated, they feel left behind or left out of this pay award. I think the RCN has negotiated a good deal for NHS nurses and it could be that maybe the next step would be to lobby on behalf of all non-NHS or those not on Agenda for Change [contracts]"
"The feedback I've been getting from our members is that there is concern that the pay award for NHS nurses will not be recognised by GPs and I am not aware of any evidence that our employers will be reviewing GP nurse pay in light of the new pay award. However, it is very early days so this may change."
Ms Massey added there was a "crisis in the nursing workforce in both acute and primary care" and warned if general practice nursing pay "falls behind that of our NHS colleagues" the "attractiveness" of working in general practice may be diminished and new registrants could look to work in other areas "to ensure they get the terms and conditions [and] pay they want".
GPs currently employ more than 65,000 full-time equivalent non-clinical staff, 580 pharmacists and 15,847 general practice nurses, according the latest NHS Digital data.
NHS England has said it wants to see an increase in the numbers of general practice nurses.
Karol Selvey, a nurse partner at a GP practice and a clinical lead for Sutton Clinical Commissioning Group, said: "Nurses are being told primary care does not have the money to fund staff pay rises… we are trying to encourage nurses to work in primary care through implementation of [NHS England's] GP nursing 10 point plan.
"However, in order to influence people towards consideration of primary care as a first destination employer, harmonisation as far as possible with general NHS terms and conditions would assist enormously with this goal."
Dr Vautrey added: "There will be pressure on practices to increase pay to practice staff, and if practices don't do this it could further impact on recruitment and retention problems, which in turn makes it harder to sustain patient services.
"It's therefore imperative that the [Dentists and Doctors Remuneration Body] and the government take this issue seriously and provide the necessary funding for practices to be able to pay their staff fairly."