William Pope will join Suffolk and North East Essex ICS part-time in September
Has previously chaired a number of health organisations
An integrated care system in the East of England has appointed a new chair.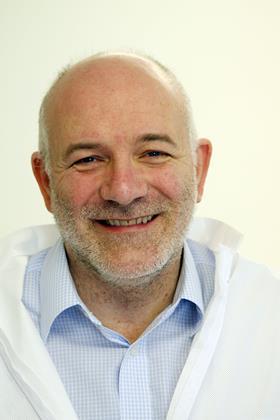 William Pope will join Suffolk and North East Essex ICS as its independent chair, a part-time role, this month.
Professor Pope has been chair of Yorkshire and Humber Academic Health Science Network since 2014 and was previously chair at a number of other health organisations, including Northamptonshire Primary Care Trust and Healthwatch Northamptonshire.
He also chairs the audit committee of the East Midlands Ambulance Service Trust and is chair of the University of Suffolk.
Professor Pope said: "I am very much looking forward to working together with colleagues from across the NHS, local authority, primary care, voluntary organisations and communities to put in place those joined up health and care services that we know people want.
"Suffolk and North East Essex ICS is already very successful and known nationally for its achievements. I have been impressed by the way in which local leaders are determined to ensure that people and local communities remain at the very centre of their plans to continue to transform the way that health and care is delivered."
Ed Garratt, who was appointed executive lead for Suffolk and North East Essex ICS in June, added: "The addition of an independent chair with Will's experience and insights will, I am sure, help our integrated care system to meet its ambitions and deliver even better integrated services to the one million people we serve."
Suffolk and North East Essex ICS was named as an ICS by NHS England in 2018. The NHS long-term plan set out the ambition for all of England to be covered by ICSs by April 2021.
Source
Suffolk and North East Essex ICS announcement