NHS England has published figures indicating more than a fifth of the junior doctors expected at work on Tuesday showed up while industrial action was taking place.
The arm's length body said 22 per cent of the doctors scheduled to work had done so. The British Medical Association said that figure was proportionate with the number of junior doctors it represented - approximately four-fifths of the total workforce.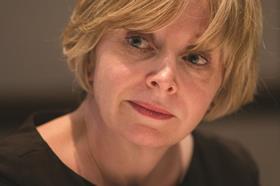 NHS England said that as of 9am on Tuesday morning, 21,608 – 78 per cent – of junior doctors who were expected to be working did not report for duty, though this included other forms of absence including sickness.
NHS England national incident director Anne Rainsberry said: "The NHS is open for business but in some places may be under specific pressure. We ask the public to use it wisely in this very challenging time as some services may change and some may be busier than usual."
The BMA said in a statement: "Figures indicate that more or less all of those eligible to take action today did so, and are in line with the proportion of junior doctors who are members of the BMA.
"Junior doctors deeply regret the disruption to patients and are taking this action as a last resort and with a heavy heart, but the government's refusal to negotiate has left them with no option but to take short term action to protect the NHS in the long term."
HSJ Live 27.04.16: Junior doctors stage second full walkout
1

2

Currently reading

Figures suggest one-in-five junior doctors worked despite strike

3

4