Five CQC "enforcement actions" taken against hospital providers for breaching fit and proper person regulations, but only one relates to an NHS trust
St George's was issued with a warning notice for failing to meet the regulations
CQC is yet to take action against a NHS trust because of concerns around a named individual
The Care Quality Commission has only taken "enforcement action" against one NHS trust under the fit and proper person regulations, data obtained by HSJ reveals.
The freedom of information request found that between April 2016 and February 2017, the CQC has taken regulatory action against 28 registered providers as a result of a breach to the FPP directors regulation. This included registrations being cancelled, refused or agreed with conditions. Just five of the 28 were part of the "hospital inspection directorate". No action has been taken in relation to a named individual.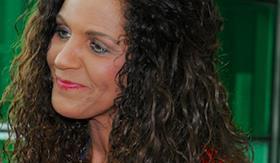 The directorate regulates NHS and independent hospital services, but a CQC spokeswoman said only one of the five enforcement actions related to a trust. She confirmed this was St George's University Hospitals Foundation Trust.
The trust was issued with a section 29a warning notice – meaning the trust needed to make significant improvements – last July after an inspection found it was in breach of the fit and proper person requirement and safety regulations, among other concerns.
St George's said the warning notice was handed down due to concerns with the trust's fit and proper person process, rather than worries about a specific director. As a result, the CQC is yet to take action against a trust because of concerns around a named individual.
Just two months before St George's warning notice was applied, the trust's acting chief executive, Paula Vasco-Knight, was suspended a fortnight into her appointment following serious financial allegations in her previous job at South Devon Healthcare FT. She pleaded guilty to fraud earlier this year.
HSJ reported last May that the CQC was looking at Ms Vasco-Knight's appointment from a "fit and proper person perspective". The regulator was not directly assessing Ms Vasco-Knight, but looked at whether St George's had carried out its duty under the regulations.
St George's was placed in special measures in November after the CQC's inspection report was published. The report said there was a "lack of an effective system" to manage the legal requirements around the regulations, with some director's records not having determined if an individual had been declared bankrupt, insolvent or had undergone disclosure and barring service checks.
A trust spokeswoman said: "St George's has taken the CQC's notice seriously and has since reviewed and updated the fit and proper persons test process to ensure it is compliant and offers robust assurance. This test is applied to all board directors." St George's previously told HSJ that the CQC had confirmed in February 2016 that the checks for Ms Vasco-Knight had been "completed thoroughly and satisfactory" and she was suspended due to allegations thatcame to light later.
Since the introduction of the regulations in November 2014, there have been other high profile examples when a chief executive has stood down shortly after their appointment, such as at Royal Devon and Exeter FT last November.
Of the enforcement action applied by the CQC to the other four "hospital inspectorate" providers, two had their registrations cancelled, one had an "urgent condition imposed" and one had a "condition imposed".
The CQC was due to report back this month on a review into the fit and proper person regulations that started in October. The report has now been pushed back until after the general election.
The regulations were introduced in 2014 as a response to the Mid Staffordshire and Winterbourne View scandals. A provider can be found in breach of the regulations if it is found to have an "unfit director in place" or "does not have a proper process in place" to enable it to make the required fit and proper person assessments.
The CQC also has a separate regulation relating to employees to ensure providers only recruit people who have the skills for their role.
CQC board papers from February revealed that between April 2016 and February 2017 there have been 96 "management reviews" relating to concerns about how an organisation has implemented the fit and proper person directors regulation, although only 28 resulted in action being taken. Fifteen of the 96 reviews related to providers in the hospital inspectorate, from which five had action taken against them.