Worcestershire and Herefordshire STP appoints former PCT head Charles Waddicor as independent chair
He has worked on accountable care systems with Optum
Recruitment comes as three of the STP's CCGs move closer to merging
The Worcestershire and Herefordshire sustainability and transformation partnership has appointed veteran NHS manager Charles Waddicor as its independent chair.
Mr Waddicor, who will start this month, is currently a non-executive director at Barnet, Enfield and Haringey Mental Health and Community Trust.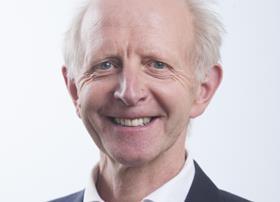 He has previously led several primary and community care organisations, including being chief executive at Berkshire Primary Care Trust until 2013.
He is also chair of a mental health employment projects board and has worked as a consultant for Optum to help develop accountable care systems.
Mark Yates, a non-executive director at Worcestershire Acute Hospitals Trust, had chaired the STP since it was established last year.
Mr Waddicor said: "I am excited to work with health and care partners in Herefordshire and Worcestershire and in supporting them to overcome the challenges they collectively face. I have a strong history of partnership working and look forward to using this to help bring about good quality, sustainable health and social care services for the populations of both counties."
The STP, led by Worcestershire Health and Care Trust chief executive Sarah Dugan, covers a large, mostly rural area of the West Midlands, and a population of about 800,000. NHS England rated the STP advanced in July, the second highest rating.
In Worcestershire, the three clinical commissioning groups are working closer together ahead of possible merger in 2019. Across both counties, the four CCGs in the STP have each set up an alliance board with providers.
The plan for the area is heavily focused on devolving health and care services to the home, using remote technology and integrated primary and community service hubs. Part of the plan would include a reduction across both counties of 138 community beds by 2020.
The acute trusts in the STP, Worcestershire Acute Hospitals and Wye Valley Trust, both have large financial deficits and emergency care performance issues. The STP envisages an overall increase of 31 acute beds by 2020, mostly in Herefordshire.
Source Date
15 December 2017