Jon Andrewes was chair of Torbay Care Trust and its successor Torbay and Southern Devon Health and Care Trust from 2007, and chair of Royal Cornwall Hospitals Trust in 2015. He was previosuly chief executive of St Margaret's Hospice in Somerset.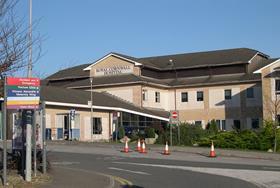 Mr Andrewes lied about his educational qualifications and work experience with a series of charities. He earned more than £1m over 10 years in the jobs.
He claimed to have been managing director of a youth charity called Groundworks when he had actually spent most of his career as a probation officer, customs officer or youth worker.
His only formal qualification was a higher education certificate in social work from Bristol University, but in a series of job applications he provided CVs that claimed her had a PhD in leadership and success from Plymouth University.
Mr Andrewes, 63, of Flood Street in Totnes, lied about having a masters degree in business administration from Edinburgh University and degree from Bristol. He also claimed to have a Diploma in Advanced accountancy.
He admitted obtaining a pecuniary advantage by deception and two counts of fraud and was jailed for two years by Judge Geoffrey Mercer QC at Exeter Crown Court.
The judge said: "For a period of over 10 years your outwardly prestigious life was based on lies; more accurately a series of staggering lies.
"They were repeated lies about your education and employment, your background and experience. They were lies by which you obtained responsible positions which you probably, if not certainly, would not have obtained otherwise.
"They were positions in which honesty and integrity were essential qualities. I sentence you on the basis that you worked hard in all the posts which you obtained dishonestly and achieved success in them.
"Even on that basis, it does not take away from the seriousness of these offences and the criminality which lies behind them.
"The level of dishonesty, the extent of the deception in this case, and the effect on the organisations you deceived means only a prison sentence is appropriate."
Ms Ros Collins, defending Mr Andrewes, said he was "extremely regretful and remorseful at his sheer stupidity in fabricating his educational qualifications".