A health charity chief executive has called for the NHS to give middle managers "a much stronger voice" and stop wasting their time in meetings that do nothing to improve patient care.
Jocelyn Cornwell from the Point of Care Foundation was speaking at a session discussing "the squeezed middle" at the Patient Safety Congress in Manchester yesterday.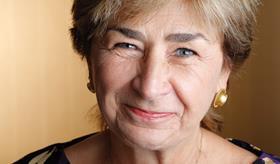 NHS middle managers are often attending meetings of little benefit to their roles just to ensure their part of the organisation is not overlooked, she said.
She said: "NHS organisations seem to be absolutely consumed by meetings and people spending time in meetings.
"It is a total waste of time and really needs to be stopped."
Ms Cornwell also said people's roles should be better defined to remove duplication and help managers focus on what work needs to be done.
"There is a terrible failing, it seems to me, to really clarify the boundaries between different people's tasks," she said.
A study by Professor David Buchanan from Cranfield University into the role of middle management in the NHS found 3 per cent of employees in the service were in middle or senior manager jobs.
One in three employees in acute trusts were in middle management posts, while a quarter had "hybrid" posts such as clinicians with management responsibilities.
Ms Cornwell said these roles were often dismissed, especially in the media, as not having a direct impact on patient care.
She said: "Middle managers are absolutely key, not only to stable services but making changes and improvement.
"All these people are contributing directly to patient care and care passionately about it. That is not recognised."
Ms Cornwell said it was essential middle managers were valued and given "a bit of space" to contribute to discussions about patient care.
She added: "Middle managers need a much stronger voice than they have now in the system.
"They are an asset and it's about time we recognised that and help them achieve that kind of cultural change – and support them to do it."