Up to 1,000 trainees will begin in a new "nursing associate" role in 2016 to bridge the gap between healthcare support workers and registered nurses, under government plans announced today.
The role will deliver hands on care and will allow registered nurses to spend more time on clinical duties and take a greater lead in decisions about patient care, according to the Department of Health.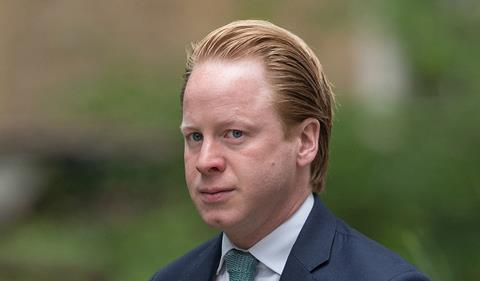 It could also help to boost registered nurse numbers, as those who have completed nursing associate training may be able to obtain a nurse degree in less time than the standard three years, HSJ's sister title Nursing Times reports.
However, the announcement did not reveal whether the new position would be registered with the Nursing and Midwifery Council.
Those in the new position will complete "on the job training" through an apprenticeship which will lead to a foundation degree, the DH said.
The government said the new role was recommended by nursing leaders and other healthcare professionals, predicting that up to 1,000 people could be trained from 2016.
A consultation on the role – including the provisional title of "nursing associate" – will begin in te new year, led by Health Education Englan
Health minister Ben Gummer said: "This new role, and the opportunity it offers for those who want to progress to a registered nurse, will open up a career in nursing for thousands of people from all backgrounds.
"Hard working NHS staff are the lifeblood of the NHS and with an ageing population and changing patient needs, it is vital that we look at new ways to help staff deliver high quality, safe care across the week."
The government said HEE would "maintain nurse training places" as the nursing associate role was introduced.
It said it was committed to ensuring there were 23,000 more nurses by the end of the parliament
Lisa Bayliss-Pratt, HEE's director of nursing, said: "The development of this new role has the potential to transform the nursing and care workforce. Making sure the role has clear entry and progression point will be crucial in the development of the role.
"We want to be able to create a career pathway with progression opportunities to enable job satisfaction for those that want to develop themselves in this important profession. Most importantly we want to have a role that gives patients the best possible safe and effective care."
A recent poll of almost 1,000 nurses by Nursing Times found support for the creation of a new job to bridge the gap between healthcare assistants and registrants.
Many directors of nursing have declared their support for the idea, but the Royal College of Nursing has warned that it would be a "retrograde step" that risked creating a "second-level" role similar to the former state-enrolled nurses.
The role was first suggested following a review of nurse education and training commissioned by HEE.