Contractual clause will allow government to take back control of NHS Professionals if it fails to offer staff to NHS at 'low margins'
Ministers are in confidential negotiations over the sale of NHS Professionals, which supplies staff to more than 50 NHS trusts
The DH has spent more than £2m on consultancy and legal advice as part of the transaction
The government will require the new owners of the NHS's in house agency staff supplier to continue providing staff at low margins or risk ministers taking back control.
HSJ has learned potential buyers of the majority stake in NHS Professionals will have a clause written into their contract that will set the parameters for future operations and will include an option for the Department of Health to buy back its shares if the new owner fails to meet its obligations.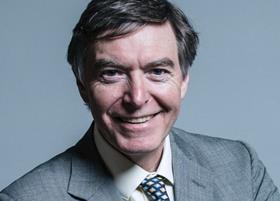 Such action, if it is taken, could potentially cost taxpayers significant amounts of money but will only happen as a last resort if the new owners fail to improve.
NHS Professionals, established in 2010, supplies temporary staff to 55 NHS trusts and is estimated to save the NHS £70m a year.
The most recent accounts show NHS Professionals made a profit before tax of £6.4m in 2015-16, down from £10.2m in 2014-15, on revenue of £347m.
The DH announced plans to sell its majority stake in the company in 2016 and is currently in confidential negotiations with bidders to agree terms for the final sale.
Health minister Philip Dunne said: "The key commercial feature of the potential transaction is that the company must act to maintain a business model based on supplying high quality healthcare staff at low margins, to NHS clients. Breach of this principle would give the department the right to repurchase its shares.
"The new majority shareholder would run and control the company, but the minority stake retained by the department would allow it to benefit from future increases in the value of the company and give the department a seat on the board and oversight of its plans and operations."
He said bidders for the company had been required to submit business plans showing how they would use NHS Professionals to help reduce NHS providers' spending on temporary staff.
This would be achieved, he said, "through a combination of greater use of 'bank' over agency staff, growth of products such as locum doctors and international recruitment, growth in market share, and reduced costs to customers".
He promised to release the full costs of the sale process once it was completed.
HSJ understands bidders for company have included the agency Staffline, a consortium bid involving EY, and Sopra Steria Group. Staffline is believed to be the frontrunner after EY dropped out. Sopra Steria declined to comment.
Since February 2015, the DH has spent almost £2m on lawyers and consultancy firms over plans to sells its majority stake. Civil servants spent £997,000 with Deloitte, £459,000 with Pinsent Masons and £442,000 with PwC.