Nursing associates will be trained to administer drugs "within the confines of local employer policies", it has been confirmed as the final version of the curriculum for those in the new role was published yesterday – a change from a leaked version of the document that was heavily criticised.
They will also be able to calculate drug doses under delegation, according to the document by Health Education England. However, contrary to a leaked draft version, the final curriculum does not say nursing associates will be trained to administer controlled drugs.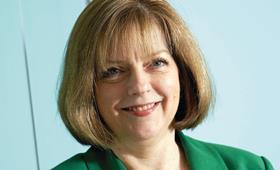 In the recent weeks there has been criticism over the proposal for giving controlled medications, with nursing leaders highlighting the potential risk to patient safety, blurring of the boundary with nurses, and possibility of nurses being held accountable for drug errors if the role is unregulated.
In response to concerns, HEE said it would meet with representatives from across the health and care system in January to produce guidance on the possibility of nursing associates giving controlled drugs.
The final version of the curriculum emphasised the role of employers in drawing up rules around medicine management.
It said by the end of the training programme, nursing associates would be able to "administer medicines safely and in a timely manner", and that they would "only administer medicines, if suitably trained and competent, in settings where it is deemed appropriate and where this is guided by organisational medicines management policies".
Nursing associates must be able to explain the role of drugs in the body, the therapeutic actions of certain medicines, and also how doses are determined by dynamics and systems in the body, said the document. They will also be trained so they can discuss the risks and benefits of medication.
The curriculum also confirmed those in the new role will be taught to use invasive and non-invasive procedures, and that they will be required to recognise and act upon early signs of deterioration by carrying out assessments and observations.
In addition, the curriculum said that nursing associates will deliver planned nursing interventions "under the direction of a registered nurse, without direct supervision", and that they will deliver care "at times, independently".
In accompanying documents, HEE said employers will be expected to deploy the new role to support registered nurses, who will delegate and assign tasks to nursing associates.
In the curriculum, it states that by assigning specific tasks to associates – within their competence – nurses are handing over both responsibilty and accountability to them.
The two-year training programme for 2,000 nursing associates will begin at 11 test sites from January.
In the accompanying documents, HEE suggested this could in the future be reduced to less than two years for trainees who have undertaken prior learning that meets the requirements of the curriculum.
A decision on whether nursing associates will be regulated has yet to be announced by the Department of Health, though senior nurses have said they support the idea.
Professor Lisa Bayliss Pratt, HEE's director of nursing and deputy director of education and quality, said: "We will train these new nursing associates to understand medicines management and to administer medicines safely in a timely manner, within the confines of local employer policies.
"Any independent work will be within defined parameters of practice, within their competence, their training and the responsibility and authority given by a registered nurse in line with nursing practice in delegation and accountability.
"The service has asked us to move as quickly as possible to provide this new role that sits alongside care assistants and registered nurses as part of a multi-disciplinary care team."
Professor Jane Cummings, chief nursing officer at NHS England, said: "The test sites delivering the first training programmes will allow feedback, which will inform the competencies needed and the scope of the nursing associate role.
"The views of directors of nursing, registered rurses in clinical practice and education, as well as prospective nursing associates will be vital.
"The introduction of nursing associates is a positive and welcome step forward, and I look forward to following progress made as training begins."