Chartered Society for Physiotherapy questions HEE's workforce predictions
Physiotherapy training places will be cut by 6.7 per cent in 2016-17
HEE says it stands by its forecast and will deliver 5,124 additional physiotherapy staff by 2020
Health Education England has come under fire for "inexplicable" cuts to physiotherapy training places at universities this year.
In a letter to HEE chief executive Ian Cumming, the Chartered Society for Physiotherapy said it was concerned about a mismatch between its own data and the projections HEE was using to decide how many allied health professional places it would commission in 2016-17.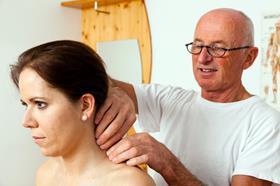 The letter, seen by HSJ, was sent after the publication of HEE's national workforce plan in December and questions why numbers of training places changed substantially between October and December.
The CSP also queried what methodology HEE used and questioned the impact of cuts to AHP training in 2016-17 given the new models of care in the Five Year Forward View.
CSP chief executive Professor Karen Middleton said: "We have serious concerns about the plan and its implications for physiotherapy workforce supply and service delivery and for patient care. Our concerns are compounded by the mismatch between the plan's projection of an oversupply of physiotherapists and our own workforce data modelling.
"The latter indicates a significant shortfall in the physiotherapy workforce currently that will only be exacerbated by cuts to student commissions for the coming academic year."
The workforce plan cut the number of physiotherapy training places by more than 100, or 7 per cent.
Overall the number of AHPs grew by 4.8 per cent but this was almost entirely due to a 53 per cent increase in paramedics, while the remaining roles such as occupational therapists and dietetics saw large falls.
HEE predicts that by 2020 the number of allied health professionals will increase by 31 per cent, or an additional 23,713 staff available to work in the NHS.
The CSP letter added: "For physiotherapy, the range of potential 'oversupply' by 2020 is presented as being between 26.4 per cent and 1.5 per cent; it is not clear how either correlates with the decision to cut commissions [this year] by 6.7 per cent; our comparison of the presented AHP data and commissioned student numbers indicates a lack of any apparent correlation between HEE's supply projections and commissioning decisions."
Professor Middleton told HSJ: "The proposed cuts completely undermine the prevailing consensus around building a workforce that can deliver new models of care and place a greater emphasis on prevention.
"Physiotherapists and other AHPs are central to that agenda so the cuts are inexplicable – literally so, since no real evidence was provided to explain how the decision was arrived at. We felt it was essential to express our strong opposition to the cuts directly to HEE."
HEE, which is responsible for £4.9bn of education and training funds, said: "All commissioning proposals are constrained by the total amount of resource available. Decisions need to address the highest priorities. Although this has led to disinvestment in some areas this year, there will be more staff available to be employed in every one of the professions we commission by 2020 including physiotherapy.
"There has been growth in the [Health and Care Professionals Council] registered workforce over the last 10 years – a 5 year rolling average of this growth has ranged from between 5,800 to 7,700."
It said it was able to track the flow of staff leaving and joining the NHS, adding: "It is this interplay between education supply, retirements and other joiners and leavers that determines whether there is sufficient supply for the whole system, NHS and non-NHS.
"In our 'most likely' supply scenario for physiotherapy, the fact that 5,124 full-time equivalent staff could be available for the NHS does not mean they will be. The growth is as likely to result in additional supply to non-NHS employers. This is precisely what is shown in our 'worst case scenario' where there is no overall loss of actual supply it is just that more staff leave the NHS to work elsewhere.
"Within the context of the risk factors described in our report we stand by our forecast."