Health Education England revels plans to improve junior doctors' quality of life
Proposals include new targets for trusts to provide information, reviewing rotation periods and annual competency checks
Doctors have expressed discontent with education and training system
The number of times junior doctors rotate through NHS hospitals could be reduced as part of a package of measures by Health Education England to improve trainees' quality of life announced today.
In an interview with HSJ, HEE medical director Wendy Reid also said the education and training body intended to introduce a new target for hospitals to ensure they provide trainees with information about their rotas 10 weeks before they are due to start work.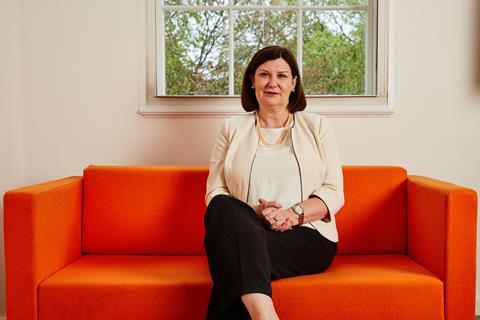 She also revealed plans for HEE to review the bureaucracy around the annual review process for junior doctors to assess whether they can progress to the next stage of their careers.
Dr Reid, who spoke to HSJ before the British Medical Association announced new strike action by junior doctors last week, said HEE recognised it could do more to improve the experience of doctors beyond what was in the contract.
HEE published statements on Monday about the impact of the strike action on the national medical recruitment timetable, and on individual trainees' training and progression.
HEE has been criticised by doctors for its position during the contrct dispute, including a message sent to NHS trusts earlier this year warning that trainees would be removed if trusts decided not to impose the new contract.
Dr Reid said the organisation "does have doctors' best interests at heart", but HEE had to work within the system and perceptions were "always difficult to manage".
"We are publicly funded and have a responsibility to do the right thing with public money. I accept people's perceptions are different but what I would say is we are trying to do the things that we need to do to improve the quality of training and generally the quality of people's lives."
HEE's latest steps are viewed as essential in helping to repair some of the damage done during the contract dispute, with recognition across the health service that the row with the government has exposed deeper issues with how junior doctors are treated during their training.
Dr Reid said: "We have been working with the BMA but also with employers to look at some of what have been called non-contractual issues. It is quite clear that the junior doctors' dispute has thrown up issues that are not to do with the contract.
"The education needs and the service needs are not opposed to each other, they are part of the same thing and if we do it better that is good for junior doctors and the system.
"Looking at the system, we can see some changes that we can make that will improve their lives and some are simple changes."
She said this included looking at how often doctors needed to rotate. She said: "We can't have everyone training in one hospital and no one training in another but there is a balance. If we don't need to rotate a doctor to provide curriculum or service needs, why would we rotate them?"
Another plan is for HEE to insist on a new target through its contract with hospital providers requiring them to provide information to junior doctors on their rotas at least 10 weeks before they are due to start.
This would be a "real opportunity" to improve the management of that process, Dr Reid said. It will come into effect for October when trainees move to the new contract with a target that 90 per cent of applicants will receive the information at least 10 weeks before their start date.
Dr Reid said HEE would launch a review in October of the "bureaucracy around" the annual review of competence progression, which is a formal check that doctors are competent and ready to progress to their next level of training.
She said it remained important for public assurance that doctor's competency was assessed but there was a need to consider how the process could encourage "reflection and discussion about what it means to be a doctor and to understand the professionalism of doctors". Royal colleges will be involved in the review.
She emphasised that HEE was not responsible for the current numbers of doctors working in the NHS and could not suddenly produce extra middle grade doctors to reduce gaps in rotas.
She said the issue of rota gaps and shortages of some doctors was a "system-wide issue and responsibility", adding that hospitals had different approaches to rotas. "As a system we need to stop arguing with each other and focus on how we need to work better together," she said.
On the future of medical training, Dr Reid said HEE was continuing work to design new roles following the Shape of Training review and highlighted plans to commission a pilot acute general surgeon role in 2018.
She said the review was never about the length of training but providing clinicians with the skills needed for the future of the NHS. One recommendation of the review, published in 2013, was to shift full registration for doctors to when they graduate from medical school rather than after their first foundation year. The General Medical Council has raised concerns about the fact hundreds of doctors are involved in patient safety concerns in their foundation year.
Dr Reid said HEE's position, supporting earlier registration, had not changed and "was still on the table" but "there was a lot of talking to do".