George Eliot Hospital Trust chief executive retires
Trust to join West Midlands hospital chain under joint CEO
Comes after trust reports deficit of more than 14 per cent of revenue
A West Midlands hospital chain will expand to cover three trusts, following the retirement of a neighbouring trust's chief executive.
George Eliot Hospital Trust chief executive Kath Kelly, who has led the trust since 2014, informed her board of her retirement on Wednesday.
She will be replaced by Glen Burley, who is already chief executive at the neighbouring South Warwickshire Foundation Trust and Wye Valley Trust.
South Warwickshire FT and Wye Valley Trust together already form a hospital chain, or "foundation group", an arrangement that George Eliot will now join.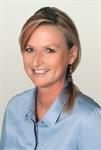 Mr Burley told HSJ that, as part of the foundation group, George Eliot would retain its current separate board, including its chair, and be represented on the committee-in-common that already exists between South Warwickshire and Wye Valley.
"This is not a merger, there will continue to be three distinct organisations."
Formal proposals of how George Eliot Hospital would fit into the group were still being discuss but there no intention for major clinical services reconfiguration as part of the shift, he said.
The focus would instead be on sharing best practice for running a small district hospital and better integration with other providers, such as community services and GP practices.
There could be opportunity to move some of SWFT's community staff that already operate into the area into George Eliot Hospital, he said.
"It's about sharing some solutions that make a small acute hospital function well."
Speaking to HSJ, Ms Kelly said the trust had approached SWFT about a year ago, because integration already under-way in South Warwickshire was well aligned with George Eliot's own strategy of better integration with other local providers.
She said there were no proposals to merge clinical services but there was room for the George Eliot site to host a wider range of non-acute services.
"If there are changes, and none are planned, it will only take place if we take the population with us."
South Warwickshire and Wye Valley have shared a senior leadership team and strategic aims since 2016, but have not integrated clinical services or moved towards a merger.
Both trusts have the stated aim of becoming an integrated care organisation, primarily by becoming the lead health and care provider in their respective counties.
All three trusts in the group are small organisations serving a rural population and providing both acute and community services.
South Warwickshire FT, the biggest of the three, is a relatively well performing trust and was recently rated "good" by the Care Quality Commission.
Both Wye Valley and George Eliot Hospital have a CQC rating of "requires improvement" and have a history of poor accident and emergency and financial performance.
George Eliot reported a deficit of £18.9m for 2017-18, equivalent of 14 per cent of revenue and £5.8m adverse to plan.
Questions have also previously been raised about the sustainability of retaining a full A&E service at George Eliot Hospital.
Ms Kelly has previously worked in senior management at several trusts in the north west and west Midlands, including 12 years at Heart of England Foundation Trust.
George Eliot Hospital chair Prem Singh said: "I am delighted to welcome Glen Burley to the role. Glen brings with him a wealth of experience which will support and strengthen integrated working across the health and care system in Coventry and Warwickshire."
Mr Burley will share his time between all three trusts but it will be likely that, like Wye Valley, a managing director will be appointed to run operations onsite at George Eliot Hospital.