Specialist hospitals have called for the government to clarify the rights of EU nationals to remain working in health and social care in the UK.
The Federation of Specialist Hospitals has called for improved workforce planning – with a national body given responsibility for addressing existing staffing shortages, including identifying joint solutions. Its report makes a series of recommendations for national bodies.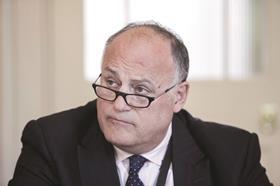 Professor Tim Briggs, chair of the federation, said: "It is important that the NHS remains at the forefront of medical advances, ensuring the best clinical outcomes, the best expertise and the best training." To do that, it was necessary to recruit the best people from the UK and abroad, he said.
"We wanted to make sure the government is aware of this and that the NHS can continue to attract and employ the very best people… the NHS has always been very good at recruiting people from abroad because of what we have to offer. That needs to continue," he added.
He stressed the importance of specialist hospitals having a voice as the NHS moved forward, saying specialist hospitals had developed innovative ways of delivering specialist services closer to patients' homes, often working in conjunction with other hospitals.
The report has been supported by Professor Ian Cumming, chief executive of Health Education England. He said: "Specialist hospitals have an international reputation for high quality training and innovative workforce management. This report highlights the valuable contribution that specialist hospitals can make to the further improvement of the NHS workforce and sets out a number of challenges and recommendations, which will repay careful study across the system."
The report also calls for:
the Department of Health and the arm's length bodies to "explicitly" consider workforce implications when bringing in policies such as seven day services;
NHS Improvement and HEE to work with specialist hospitals to identify the cultural and organisational practices that make them good places to work;
HEE to work with specialist hospitals on rolling out workforce innovations and sharing knowledge more widely; and
HEE to work with hospitals to encourage multi-professional working and encourage an appropriate balance of generalists and specialists, and work to pre-empt staffing challenging in specialties and sub-specialties.
Earlier this month, Jeremy Hunt and the prime minister were criticised for their rhetoric around a pledge to increase the number of "home grown" doctors and make the NHS "self-sufficient".
The HSJ Awards will include a special award to celebrate the contribution made to the NHS by staff from EU next month.