Some hospitals may "struggle to cope" with next week's planned strike and junior doctors should consider the impact on patients before taking action, the General Medical Council has warned.
In some cases, the "right option" may be to not take any action, the GMC has said in guidance released on Tuesday.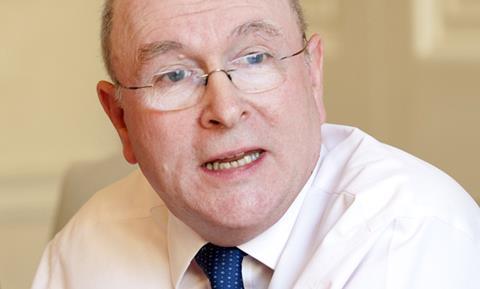 The guidance was published ahead of the industrial action by junior doctors planned for next Tuesday and Wednesday, which for the first time will include emergency cover between 8am and 5pm.
It says: "We ask every doctor contemplating further and escalated industrial action to pause and consider again the possible implications for patients, not only in terms of the immediate action but also in terms of the cumulative impact on patients and the additional risk posed by the withdrawal of emergency cover.
"Whether or not to take part is a matter for individual judgement… But given the scale and repeated nature of what is proposed, we believe that, despite everyone's best efforts, some hospitals may struggle to cope.
"In these cases where local circumstances are particularly acute, the right option may be not to take action that results in the withdrawal of services for patients."
It adds that any doctor taking action must take reasonable steps to satisfy themselves about arrangements being made during the strike.
They should engage constructively and at an early stage with those planning for the care of patients, to make sure that patients are protected. The document highlights that striking junior doctors have a responsibility for continuity and coordination of care, and for the safe transfer of patients between different teams.
The GMC also reminded trusts that they are required to design rotas that make sure doctors in training have appropriate clinical supervision and to minimise fatigue. Concerns have been raised during previous strikes about the design of rotas, it said.
GMC chief executive Niall Dickson said: "The GMC recognises that there is anger and frustration among doctors in training following the breakdown of negotiations and the decision of the government to introduce a new contract.
"We have no role in contract negotiations and it would be inappropriate for us to comment, other than to observe that everyone must regret the current situation.
"We know all doctors will want to do their utmost to reduce the risk of harm to patients and this advice is designed to help them achieve that."
Johann Malawana, chair of the British Medical Association's junior doctor committee, said no junior doctor took the decision to take industrial action lightly but they had been left with no other option.
He said: "While junior doctors understand and deeply regret the disruption caused to patients they fundamentally believe that the contract the government is trying to impose is both unfair and will undermine the delivery of patient care in the long term."
Anyone who needs emergency care during the days of industrial action will get it, but it will be provided by consultants rather than junior doctors, he added.
An agreed protocol is in place between the BMA and NHS England should any trust need to recall doctors during the strike, where there has been an unpredictable major incident.
The BMA has written to health secretary Jeremy Hunt saying it will call off next week's action if the government drops its policy to impose a new contract.