Government introduced new legal requirement over "check off" for union subscriptions
HR director at large, teaching trust says new rules are "least of our worries"
Trade union hopes to create framework to streamline the process
Trusts are wasting valuable time dealing with new legislation governing staff's trade union subscriptions, HR directors have told HSJ.
The Trade Union Act, which came into force in May, requires trusts to charge unions a "reasonable" fee to cover deduction of contributions at source or "check offs".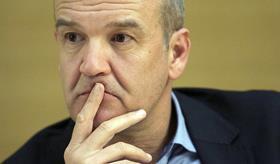 However, HR directors say negotiating service level agreements with union representatives is diverting time and attention from more serious negotiations over efficiency savings and hospital reconfigurations.
Leeds Teaching Hospitals Trust, which employs more than 17,000 staff and is one of the largest teaching hospitals in the country, has become one of the first to sign an agreement.
Leeds' HR director Dean Royles, a former chief executive of NHS Employers, said: "It has been a complete distraction; a distraction for me, a distraction for the organisation and a distraction for trade unions.
"We have all got more important things to spend our time doing.
"Trade union deductions from payroll are the least of our worries."
The trust already charged the unions 2 per cent for deducting subscriptions from payroll before the new legislation came into force.
It has now reduced the charge to 1.5 per cent because changes to IT and administration systems meant less work was involved in processing deductions.
Writing on hsj.co.uk today, Mr Royles said trusts should be concentrating on building "positive and constructive relationships" with unions during challenging times for the NHS.
He said: "These relationships will be tested to the limit as we discuss service changes across sustainability and transformation partnership footprints, cost improvement programmes and efficiencies, recruitment, reconfiguration and staff engagement, working practices and terms and conditions, shared services and improving safety and quality.
"It is a heavy, complex and sensitive agenda."
The government had intended to prohibit the deduction of union subscriptions from payroll as part of reforms to ensure public money was not being used for union activities.
Some HR directors wrote to the Cabinet Office to question the proposal and in April 2016 the government agreed subscriptions could still be deducted from the payroll for a charge, providing unions offered alternative means of payment such as direct debit.
However, the new legislation contains a requirement for trusts to have DOCAS agreements in place by March 2018, even if agreements already existed.
The government said it had given public authorities 12 months' notice of the changes.
A Cabinet Office spokeswoman said: "The Trade Union Act ensures that taxpayers do not bear the cost of the provision of check off services by relevant public sector employers.
"It also ensures that union members have the freedom to pay their subscriptions by other means, which is fair and reasonable."
The HR director of a smaller trust, which did not have an agreement in place, said there was potential for harming good relationships between unions and trusts if an agreement could not be reached over the charge.
"We are keen to have trade union partnership working, not in a naïve sense because we do have difficult conversations, but to do it in the spirit of partnership," he said.
"My sense is that this is going against that spirit of partnership in terms of how we work together.
"It is something that is not adding any value to the conversations with trade unions."
Sara Gorton, head of health at Unison, said it was hoping to work with NHS Employers to create a framework to streamline the process.
She said the new requirement was seen as "vindictive" after the government failed to push through its original plan. "That's certainly the word lots of people are using and not just those from the trade union side either," she said.
"Everybody is up to their eyes in operational difficulties and to have to direct energy towards something that was already in place and working well is completely distracting."
HR directors warn new union rules are 'complete distraction'
1

Currently reading

HR directors warn new union rules are 'complete distraction'

2