The chief investigator of the NHS's new patient safety body is to call for better legislation to protect whistleblowers during its investigations.
Keith Conradi, chief investigator of the Healthcare Safety Investigation Branch, told the Patient Safety Congress this morning it will be pressing for better protection for staff who provide evidence to his team.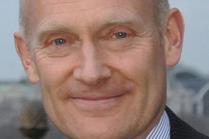 Mr Conradi said legislation would "allow them to speak to us candidly about their experience during an event".
He said: "At the moment we have very soft legislation, ministerial directions, which mean that we cannot voluntarily disclose any information that is given to us.
"It really doesn't give us the protection that we feel we need. When we go forward in primary legislation, we will be looking for better protection for this information."
HSIB became operational in April and has already launched its first investigation into the transfer of seriously ill patients between hospitals.
Mr Conradi stressed HSIB would be independent. "We are, as it currently stands, part of NHS Improvement, which I know is quite difficult for a lot of people to see from an independence perspective," he said.
"But we are functionally independent and I can say, hand on heart, they do not interfere and I would not let them interfere with any operational decisions that we make on what we investigate and what we find.
"There is every likelihood we will be making safety recommendations to that particular body.
"In the future, again with legislation, the aspiration is that we will be completely separate as another arm's length body."
HSIB will focus on "systemic change" rather than on mistakes by individual trusts or staff, Mr Conradi said.
He added: "We are there purely to improve safety through effective and independent investigations. We are not about apportioning blame or liability.
"We will do that by determining the causes of those incidents we investigate. We really are looking at systemic problems.
"We will encourage safety action to be taken during investigation. As we do our investigations, we don't intend to sit on safety information.
"We will make it public, we will bring it to the attention of those who can potentially bring about change and say: 'Hey, this is what we have found and what are you going to do about it?'"
Mr Conradi said the branch had been lobbying for legislation to ensure regulators and national bodies had to be open and transparent about their responses to HSIB reports.
"It sneaked into the Queen's speech as a sort of adjunct but it is in there," he said.
"This will start to go ahead and one of the things we would like to see in that is an obligation to respond to any safety recommendations that we put out.
"That doesn't necessarily mean saying 'yes, we accept', but it does mean saying 'yes, we accept and this is what we are going to do about it' or 'no, we don't accept and these are the reasons why.'
"We want to bring that into the public domain and make the response to the safety recommendations as public as our own reports."