Jeremy Hunt confident Department of Health can deliver despite staff cuts
He says NHS workforce will rely on EU immigration in the short term
Health secretary says he does not know if he will be in the room during Brexit negotiations
The Department of Health has the capacity to deal with the impact of Brexit on the NHS despite imminent job cuts, Jeremy Hunt said today.
He said two-thirds of DH officials will be involved in Brexit policy "at some level".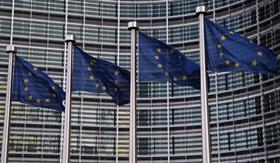 The health secretary also told the Commons health committee the UK will be reliant on EU immigration coming into the NHS workforce at least in the short term.
When asked about the impact of the imminent departure of more than 500 staff at the DH, Mr Hunt said: "Department of Health numbers will fall from 1,800 to 1,300 this year because, like all parts of the NHS, we're going to be making efficiencies. But we are confident of delivering with those resources."
Talking about the department's capacity to deal with leaving the EU, he added: "We have a director who is full-time on Brexit and we have a Brexit programme; we've done a review of every area of departmental policy to see which ones are going to be affected by Brexit; we've had weekly discussion with department for exiting the EU.
"We are confident we have enough resources to deal with Brexit. Our estimate is around two-thirds of DH officials will have some involvement with Brexit policy at some levels."
Mr Hunt added that when he was culture secretary, the department's workforce shrank by 40 per cent. "It is a difficult process but it is possible to do the same amount of work with fewer people," he said.
Speaking at a committee hearing on the implications of leaving the EU for the NHS, Mr Hunt also said the UK will need staff from Europe in the short term but he wants the country to become "self-sufficient" in its number of doctors. The benefits of increasing medical training places would not be felt until the middle of next parliament, he said.
Commenting on his own involvement in the Brexit negotiations, Mr Hunt said he did not know whether he would be in the room but added that his "level of involvement on health issues [in the discussions] will be extremely high".
He confirmed that the government would not bring in a bill to charge foreign people living in the UK to use NHS services.
Mr Hunt said: "We have continued to make some progress on [recovering money owed by foreign patients] but didn't proceed with the legislation because of Brexit because there are wider issues to do with reciprocal healthcare.
"We do think it's incredibly important that the NHS gets better at recovering the costs for treating people that are not entitled to free NHS care."
When asked about possible changes to the working time directive law following Brexit, Mr Hunt said: "The EU working time directive will be enshrined in UK law.
"I think with respect to the working time directive, Theresa May has made it very clear that reducing workers' rights is not the direction of travel we intend to go."