Coaching could possibly provide a short, useful intervention to better enable medical, nursing and operational executives to quickly get to grips with their own team dynamic. Darren Leech writes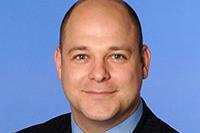 The demands on medical, nursing and operational executives are increasingly challenging in the NHS. Almost all provider organisations have this top "triumvirate" who are expected to deliver a complex, co-dependent set of objectives around safety, quality and patient flow.
The scale of challenge is heightened ever more in today's health service, as over a 12 month period there is a very real chance that at least one of the "top three" will not be a substantive postholder. That said, given the nature of these jobs, it is assumed that the people occupying them are all experienced, intelligent and resourceful individuals.
Team work
Each of the three key individuals within the "triumvirate" will have their own style and approach to work, but at the same time they will need to function as part of an effective team. Presenting a clear and coherent set of messages and expectations across the organisation and wider health system, is critical, if they are to stand a chance of success.
Why does this optimum level of cohesion of effectiveness not happen automatically you might ask, given the seniority of these people? There are a number of potential reasons and these could include:
A lack of clarity around collective, versus individual responsibilities
Infrequent priority or space given to proper communication between the three individuals
A marked variation in language and emphasis by one or more of the triumvirate, when discussing priorities and organisational objectives with key people/groups
A historical perception (or reality) that key people/groups within the organisation can "play one off, against the other"
Prolonged formality and unfamiliarity resulting in a lack of understanding, confidence – and ultimately – trust, between individuals within the triumvirate
The classic management texts on "situational leadership" tell us how best to manage people who require differing levels of "direction" and "support". Those working as medical, nursing or operational executives are likely to require a low level of "direction", as they should be self-motivated and trusted to take responsibility, given their skills and experience.
In keeping with this management theory, however, the "triumvirate" may well require more "support" to effectively work through the complex collective challenges they face. Pragmatically, what convenient and supportive intervention could be provided for these important teams of three in their various NHS organisations?
Coaching as an intervention
Coaching as a personal development intervention for individuals – conducted on a one to one basis – has long been proven to work in many sectors, including the NHS. A new approach, adapting the coaching approach for "triumvirate teams" has now been tested in practice over the last year at a number of organisations in the NHS Elect membership network.
Feedback from medical, nursing and operational executives who participated, along with "triumvirate" teams at Divisional and Directorate levels, reports that after only two or three coaching sessions they had:
Increased understanding of each other's aspirations and priority areas
Greater clarity established on a set of collective/shared priorities
A recognised need for, and ways found, to enable regular focussed communication within the "top-triumvirate"
A greater sense of shared confidence, purpose and resilience
Openly identified and acknowledged strengths and weaknesses within the team
Is this novel application of an established personal development option, a new cure-all for the challenges facing senior teams in the NHS? No, of course not.
Could it provide a short, useful intervention to support and better enable busy people to quickly get to grips with their own team dynamic, whilst trying to accomplish the near impossible balance of quality, safety and flow in an ever tighter financial environment? Yes, very possibly, according to experience and feedback so far.
Darren Leech, director, NHS Elect